2021 Bronco Sport is a Top Safety Pick According to IIHS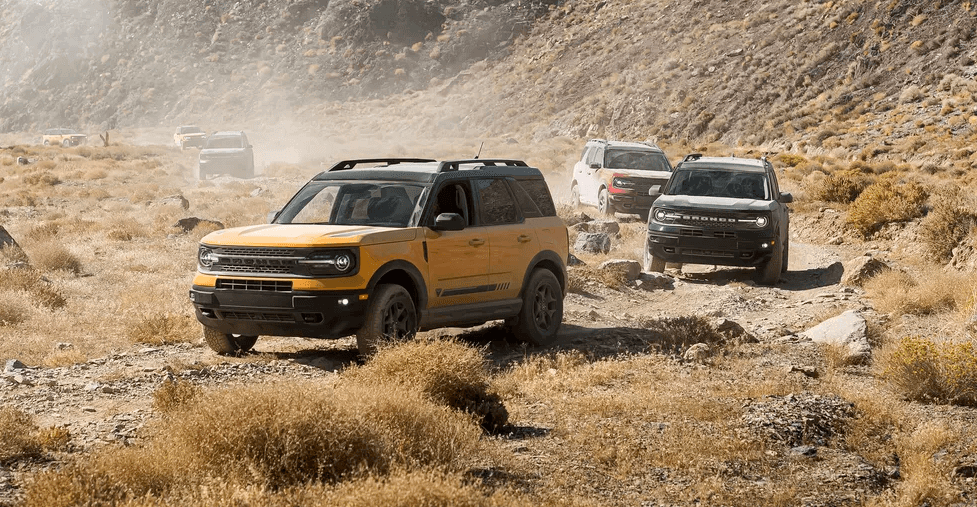 The 2021 Bronco Sport has a very attractive design and a whole host of popular technology and off-road features that make it a worthy choice for first-time car buyers that are looking for a fun-to-drive compact SUV. The Bronco Sport has great handling both on and off-road, admirable engine performance, and intuitive easy-to-use features. Due to its standard AWD system, off-road suspension, and multiple skid plates, the Bronco Sport can take a beating when going on trails and challenging types of terrain. It's offered in two turbocharged engine options that give the Bronco sport enough power to get going. Very recently, the 2021 Bronco Sport got designated as a top safety pick by the Insurance Institute for Highway Safety (IIHS), which is a great achievement for the Bronco nameplate.
Earning A Top Safety Pick Rating
The Bronco Sport is not only rugged, but it's also a safe vehicle as well. Its recent designation of a Top Safety Pick Plus rating was due to its superb performance in crashworthiness and crash avoidance evaluation tests. For prospective buyers that are looking to purchase an affordable and safety-rated vehicle, a brand new 2021 Ford Bronco Sport is a perfect choice. Especially for buyers that want to buy something new and different, than just another Jeep Wrangler, the Bronco Sport is a great alternative.
Passing Vehicle Evaluations
The value of a vehicle increases once it's awarded a safety rating, and this also increases buyer confidence that will eliminate any doubts during the buying process. Safety-rated vehicles are very suitable for families looking for a new vehicle that can provide them peace of mind when driving on the road and the Bronco Sport fits the bill just right. According to the IIHS, the 2021 Ford Bronco Sport achieved "superior" ratings in the vehicle-to-vehicle and vehicle-to-pedestrian evaluations with the headlight system earning a "good" rating on all trim levels.
Buying a New 2021 Bronco Sport
The Bronco Sport is currently offered in two powertrains that include a turbocharged 1.5 L 3-cylinder engine that produces 181hp, and a turbocharged 2.0 L 4-cylinder engine that makes 245hp. Both are paired to an eight-speed automatic transmission, but the latter engine choice brings steering-wheel-mounted paddle shifters and extra cooling components.
Shop with us at Wayne Akers Ford, we are your vehicle hub for everything Ford! If you are looking for a brand new 2021 Ford Bronco sport, contact us today or visit us to take a tour of our on-site vehicle inventory for amazing deals and discounts! Some of our most popular vehicles include a wide selection of SUVs for family-oriented customers, a diverse selection of mustangs, and capable trucks for commercial or personal use. Give us a call!
Image Source: Ford