2021 Mustang Mach E Wins Car and Driver's "EV of the Year" Award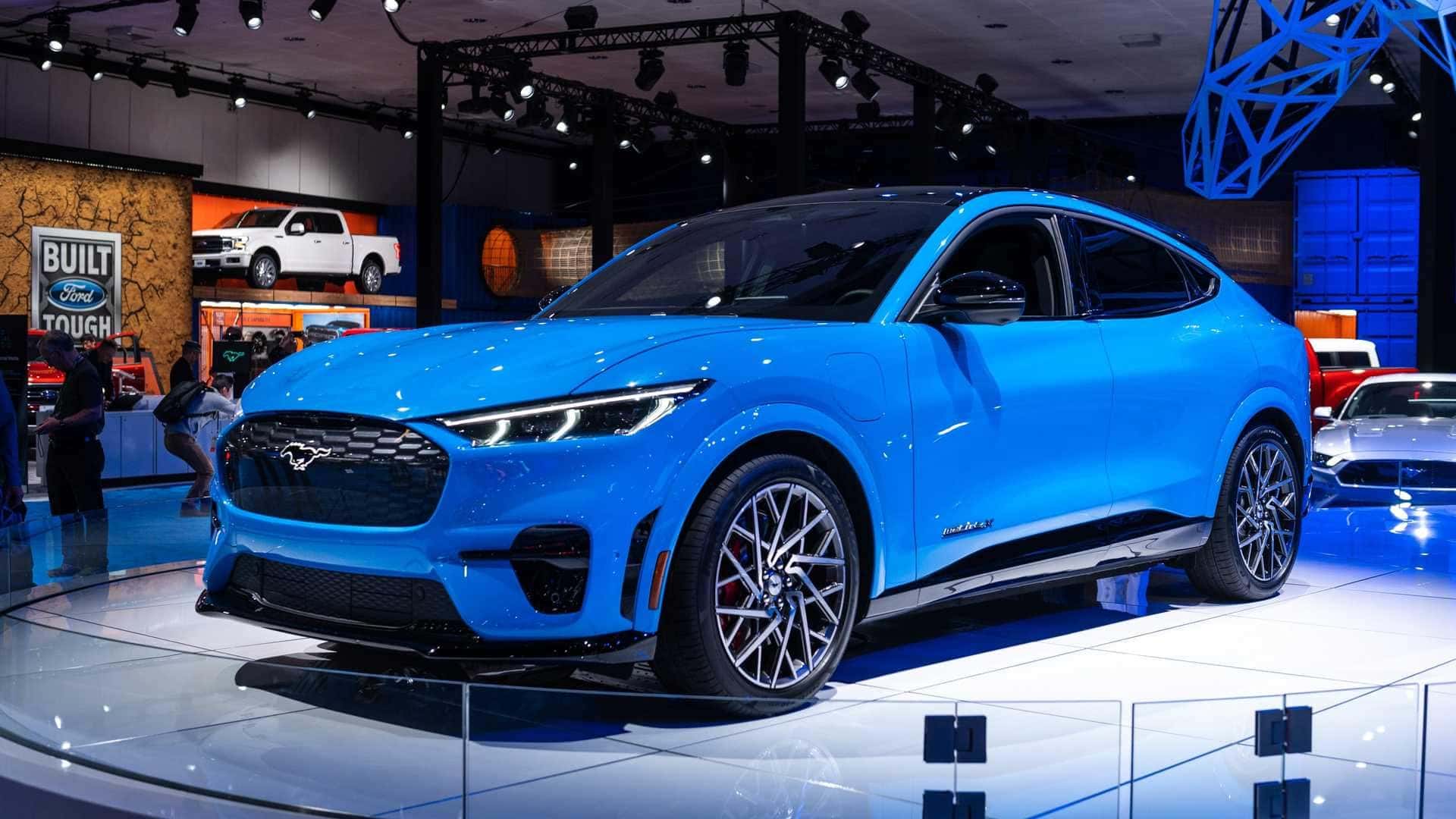 The 2021 Mustang Mach E received recognition from CarandDriver with an "EV of the Year" award that shows just how innovative and feature-rich the Mustang Mach E is. The Mach E has the capable range, charging speed, and passenger capacity capturing the attention of prospective buyers. This is a first for the Mustang nameplate as Ford is marketing a "four-door Mustang" instead of the iconic two-door coupe, thus opening the door to family-oriented consumers. Consumers who switch to an EV like the Mustang Mach-E find that it is not different from its gasoline-powered counterpart. Buyers still experience bold and iconic Mustang performance in an eco-friendly and futuristic vehicle platform.         
Practical and Eco-Friendly
Consumers find the Mustang Mach E fun to drive around the city and on the highway, and best of all, the vehicle poses no harm to the environment. This new benefit comes at a cost, with the elimination of the V8 engine from its design. The Mach E now relies on battery fuel cells that range from 68 kWh to 88 kWh in size, depending on the configuration. For some Mustang enthusiasts, the lack of an engine sound is a deal-breaker, but the Mustang nameplate turns a new page in its engineering book that Ford is confident is taking the right step into the future.
Practicality is also a first for the Mustang name with a passenger capacity of five which is ideal for long drives on the road, trips to the grocery store, and the ability to carry recreational equipment and luggage with no problem. The Mustang Mach E is also a great daily commuter because of the vehicle's maximum range of 305 miles and fast charging speeds.      
Retaining Mustang Personality
Ford delivers the Mach E with the same Mustang design many people know and love, except the Mach E now sits on a larger crossover-SUV chassis and adds two more doors. The sound of the traditional V8 engine is gone, but Mustang performance lives in the top-tier GT trim that comes with 480hp and 600 lb-ft of torque, enabling it to accelerate from 0-60mph in 3.5 seconds.  
The two-door Mustang coupe has a tight rear seat that is usable, but those who sit in the back for long periods find the seats to be uncomfortable. In the new Mach E, however, there is ample head and legroom for back-seat passengers to sit and feel comfortable. The cargo area is surprisingly roomy despite its fastback-style roofline that curves at an angle.      
A Worthy Tesla Competitor
Ford borrows some ideas from Tesla to stay competitive, such as a panoramic fixed-glass roof, removing the exterior door handles, and adding an expansive vertical touch-screen display. The 2021 Mustang Mach E has a 15.5-inch screen that displays every detail of vehicle information, media functions, and battery range.      
Pricing and Trim Levels
In terms of pricing, a base Mustang Mach E starts as low as $35,395 while a base Tesla Model 3 starts at a purchasing price of $39,990 (plus destination fee), making Mach E the more affordable option. The second trim level is the California Route 1 and starts as low as $42,900 while the Premium trim goes for $40,100, while the top-trim GT trim goes for $52,400 (all Mustang Mach E prices are after Federal Tax Credits apply). Start your order with us today at Wayne Akers Ford and get behind the wheel of a new 2021 Mustang Mach-E.  Call us or message us, and our professional staff will help you finalize your order in preparation for delivery and pickup. Are you interested in driving a two-door Mustang? Submit our contact form to learn more about our on-site inventory of Mustangs. We are offering limited-time discounts.
Image Source: Ford