2022 Ford Maverick is Going to Dominate the Small Truck Segment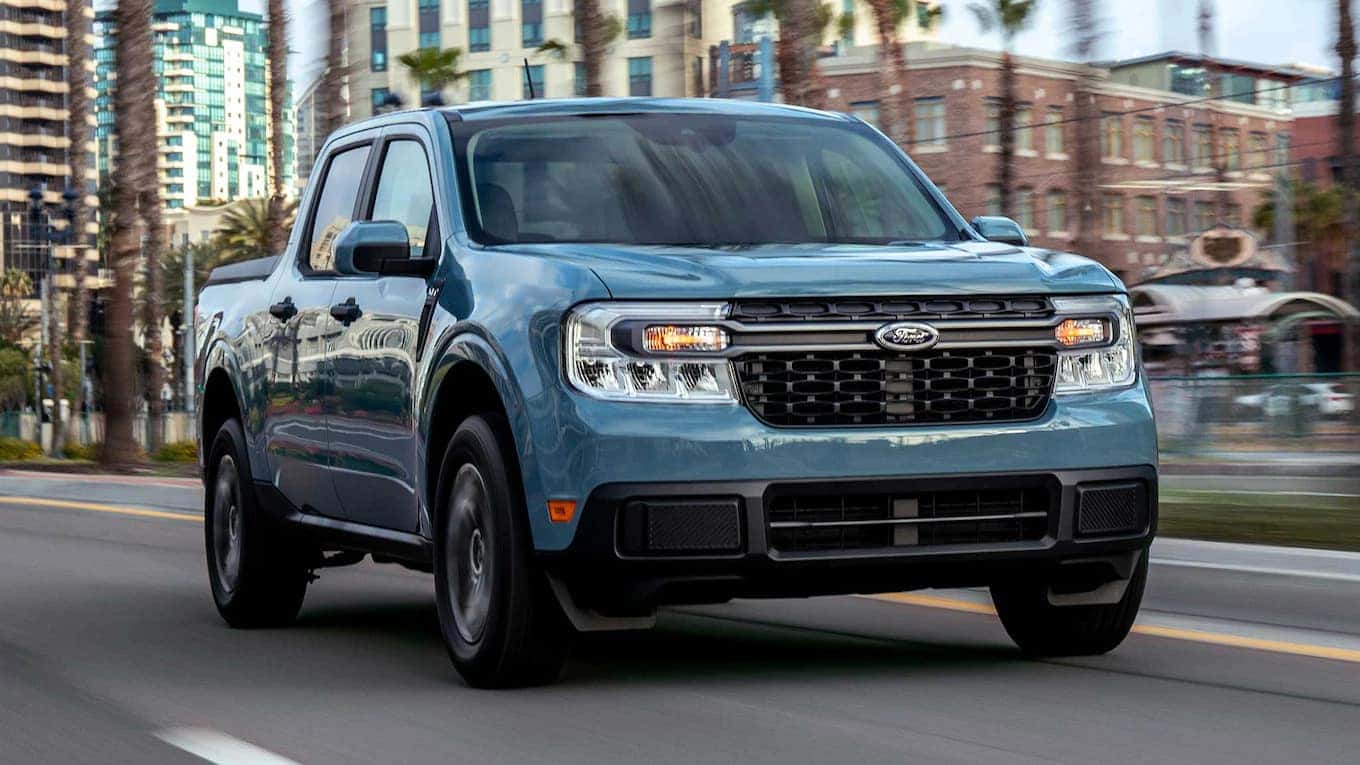 The newly emerging compact truck segment is looking very favorable for Ford thus far. The company manages to claim more than 80,000 reservations for the 2022 Ford Maverick Pickup Truck, which translates into $8,000,000 in pre-orders. With a starting base price of just $19,995 (plus destination fee), it's already a winning vehicle in the company's portfolio, and consumers can't wait to get their hands on one. Even though the Maverick is smaller than the Ranger, it boasts an impressive hybrid engine, excellent fuel economy, and capable towing power.
Ford still holds the title for the best-selling pickup truck in America with its iconic F-150, and it's without question that the company also has the potential to make the Maverick a best-seller as well, but this time, among budget-oriented buyers. But the Ford Maverick is not the only compact pickup truck that is eager to go to market; the new 2022 Hyundai Santa Cruz Pickup Truck is a rival Ford must compete against. Still, the company is confident the Maverick will come out on top.
The Most Affordable Pickup Truck in America
Most budget buyers consider price point one of the most important criteria when purchasing a new vehicle. That is why Ford is pricing the Maverick so competitively, right under $20,000. The base XL trim is a little bit of a bare-bones vehicle, but it has all the essentials. Moving up to the XLT trim, the price increases to the upper 20s to 30s, while the top-tier Lariat trim approaches nearly $40,000. In contrast, the Hyundai Santa Cruz Pickup has a starting price tag of $24,000, and its top-tier Limited trim easily exceeds $40,000. In terms of pricing, the 2022 Ford Maverick is the ideal choice.
Top-Notch Fuel Efficiency
Gas prices are high in certain cities and regions, and big trucks usually don't get very good fuel economy. But what the Maverick lacks in size, it makes up for it in great fuel economy numbers. Its 2.5 L 4-cylinder hybrid engine is capable of 40mpg in the city, 33mpg highway, 37mpg of mixed driving, and a total driving range of 500 miles. The Hyundai Santa Cruz also has a 2.5 L engine but has no hybrid components, and its mpg ratings are not as good as the Maverick, with 21mpg city and 27 highway, and 23mpg of mixed driving.
Bed Length and Payload
Both the Maverick and Santa Cruz are almost the same length but differ slightly in some areas in terms of vehicle size. For example, the Maverick can carry a payload of 1,500 lbs, and the Santa Cruz has just over 1,700 lbs capacity. In terms of towing ability, the Hyundai Santa Cruz Pickup Truck has a slight advantage with a maximum hauling weight of 5,000 lbs, while the base towing capacity of the Maverick is 2,000lbs (but is upgradeable to 4,000 lbs with the optional Towing Package).
Competing Against the Hyundai Santa Cruz Pickup Truck
Hyundai jumps into the small truck segment to get their fair shot at the newly emerging market. Still, the 2022 Ford Maverick Pickup truck comes from an American automaker with a 104-year track record of making reliable and durable trucks. Therefore, the Maverick has a good chance to be one of the best-selling compact trucks in the U.S. Having a direct competitor like Hyundai is healthy competition for Ford. As the new compact truck segment develops, Ford's reputation for manufacturing trucks will only strengthen.
Don't delay any longer! Reserve your 2022 Ford Maverick today and choose Wayne Akers Ford as your home dealership for delivery. If you need assistance ordering your vehicle or if you have any questions, give us a call or submit our contact form for a personalized experience tailored just for you. Experience the power and reliability that comes with owning America's first hybrid compact pickup truck at an affordable price!
Image Source: Ford