Ford Dealerships Can Expect Deliveries of the Ford Bronco to be On Schedule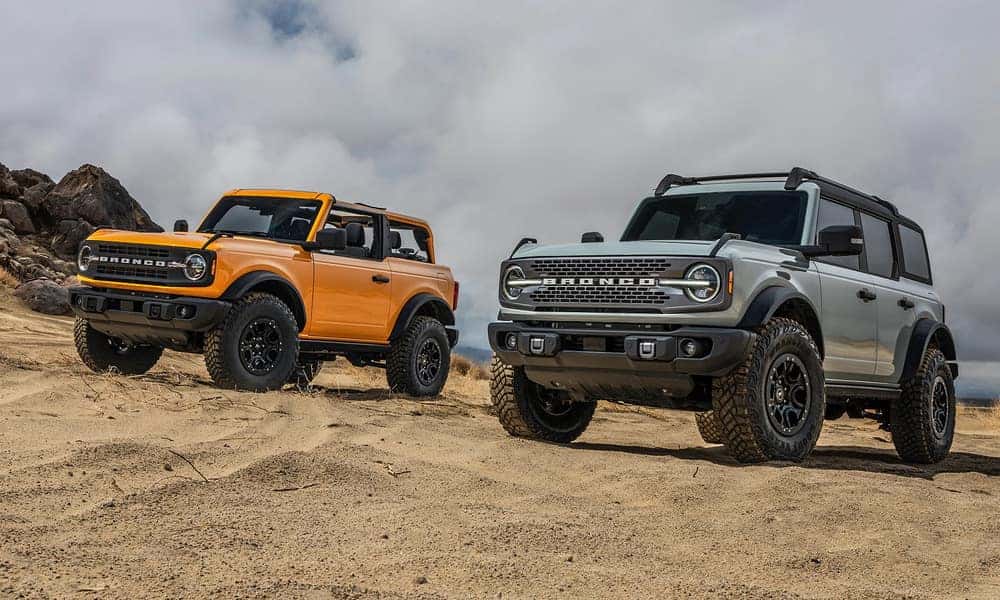 According to Ford, customers who placed their reservations on the Official Ford Website for their 2021 Ford Broncos can expect to receive their vehicles very soon. The Ford Bronco is on schedule for deliveries to be made in June 2021 to dealerships all across the United States. Ford has also gathered some interesting ordering data from its pool of reservations that suggests the 2021 Ford Bronco will be a huge success. Since the Bronco's reveal in July 2020, there have been 190,000 reservations made for the North American market by consumers, and as of very recently, 125,000 of those have been established as firm orders thus far, which is an admirable accomplishment given the competitive off-road segment the Bronco is in.
Customization Data
During the early days of reservations, Ford noticed that most consumers opted for the higher-end models and with a good portion of them selecting expensive customization options. Out of the 125,000 confirmed orders, the Bronco Badlands, Wildtrak, Outer Banks, and First Edition made over 70% of early specification options. While Bronco enthusiasts opted for the more pricer options, some shoppers still reserved some of the more basic entry-level trims. About 27% of all orders are for the two-door models and 18% are customers who opted for the seven-speed manual gearbox.
Ford Bronco "Sasquatch" Package
Ford's Sasquatch Package is getting a lot of attention as well. About 50% of early customers ordered their vehicles equipped with the 35-inch tire package, which is a $4,995 option that comes with locking front and rear axles and a custom-built high-clearance suspension system. With the influx of off-road enthusiasts on the market today looking for a vehicle they can take off-road, the Sasquatch Package is the perfect add-on that will increase the Ford Bronco's capability on rough terrain.
Bronco Order Updates
According to Ford, customers that have ordered their Ford Bronco with the dealership of their choice will receive a notification with an estimated delivery date by May 2021. This is good news for soon-to-be Bronco owners as they will finally receive their long-awaited vehicles that will rival the Jeep Wrangler and other off-roaders currently on the market. For more information on the 2021 Ford Bronco, connect with us at Wayne Akers Ford to learn about how you can place an order and receive timely delivery. We also have a large selection of new and pre-owned vehicles in our SUV inventory By filling out our contact form we will be able to answer any questions you may have on a particular Ford SUV or another vehicle that interests you. We offer test drives and flexible financing and lease options!
Image Source: Ford