Ford F-150 Lightning Pro Offers Incredible Value for Business Fleet Customers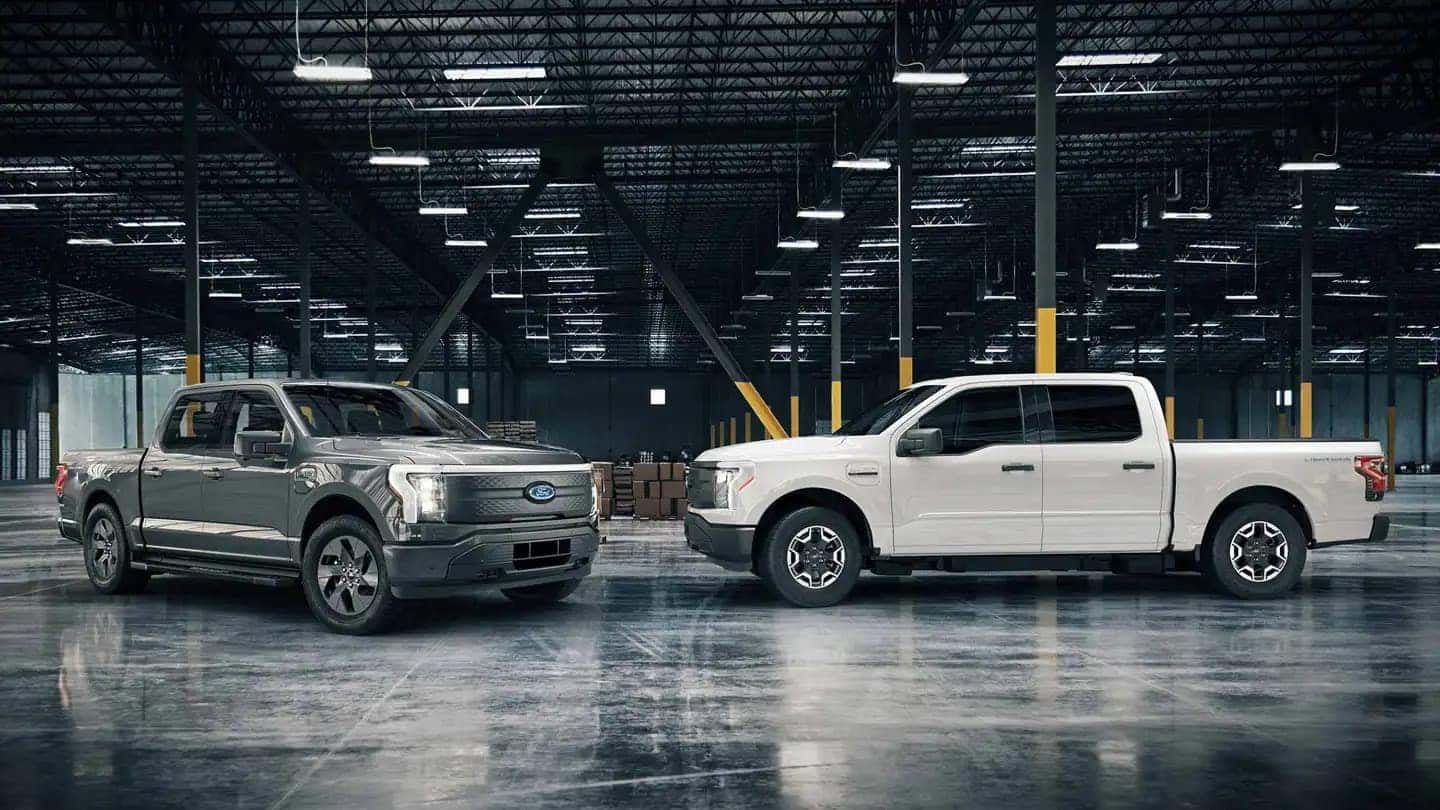 The commercial-grade version of the 2022 Ford F-150 Lightning truck also known as the "Pro" trim is the perfect work truck for business and government buyers. With a combination of affordability and capable technology, the Pro version offers plenty of working power to consumers that need it most. Construction workers like pickup trucks because they are tough and they have large tires that enable them to drive through construction sites without damaging the vehicle or getting stuck in the mud. Government clients lease fleet pickup trucks for their employees on the job to transport tools and equipment and Ford is capturing these two key markets to propel its fleet sales through the roof.
The F-150 Lightning "Pro"
The Lightning Pro is equipped with a standard battery that is rated for 230 miles of driving range and costs $39,974 (plus destination fee). The Pro version also has two electric motors (one for each axle) that is estimated to generate 426hp and 775 lb-ft of torque. It is also capable of towing up to 5,000 lbs and able to carry a payload of 2,000 lbs. Buyers can opt for a larger battery configuration that gives the truck a 300-mile driving range, an extra 137hp (for a total of 563hp), and the ability to tow 10,000 lbs. The trim with the bigger battery has a starting price tag of $49,974 (plus destination fee) and is scheduled to go on sale in spring 2022.
For Fleet Buyers
Fleet buyers include construction and landscaping companies, utilities, and all levels of government that focus on cost and capability to get the job done right. Fleet buyers are long-term customers of Ford Trucks and Vans and are a large and profitable part of Ford's business. It is these customers that are essential to Ford's shift to electric vehicles such as the company's upcoming 2022 EV Transit Delivery Van that is designed for mobile businesses. Ford also projects that U.S sales of EV pickup trucks and vans will reach 1 million per year by 2030.
Vehicle Specifications
The F-150 Lightning Pro comes standard with 2.4 kW Pro Power Onboard and Ford Co-Pilot360™ 2.0 driver-assistance technologies and offers more utility to consumers than ever before. There is also plenty of storage in the front of the truck also known as the "Frunk" (code name for a trunk in the front) with an ample 14.1 cu-ft of space that can carry 400 lbs. Inside the frunk carries power outlets, USB ports, and cargo lights.
Battery Charging
The truck's onboard computer calculates driving range and recommends nearby public chargers, but Ford expects most charging to be done overnight, either at drivers' homes or a central charging station. According to Ford, the 230-mile battery can be fully charged in 10 hours at a rate of 240V while the 300-mile battery gets a full charge in eight hours at 240V with an 80-amp charging station. Fast charging is possible with 150kW DC chargers that can take the charge from as low as 15% to as high as 80% in about 45 minutes for the 230-mile battery.
Ford Telematic Services
Ford offers telematics services for the Lightning Pro that includes geofencing, tracking, and service alerts. Over-the-air updates will be implemented in the future that will ensure the Lightning Pro is up-to-date with the latest technology and vehicle features.
The 2022 F-150 Lightning Pro is a great value for business and fleet buyers that are interested in the next level of EV technology. Stay connected with us at Wayne Akers Ford and reserve your electric pickup truck today by choosing us as your home dealership for delivery. You can also give us a call for any questions you have about the ordering process and our dealership staff will gladly assist you. You can also fill out our contact form to learn about our amazing deals and discounts on our latest inventory of capable F-150 trucks.
Image Source: Ford