Ford Has Plans to Upgrade the Bronco with Electrification and New Models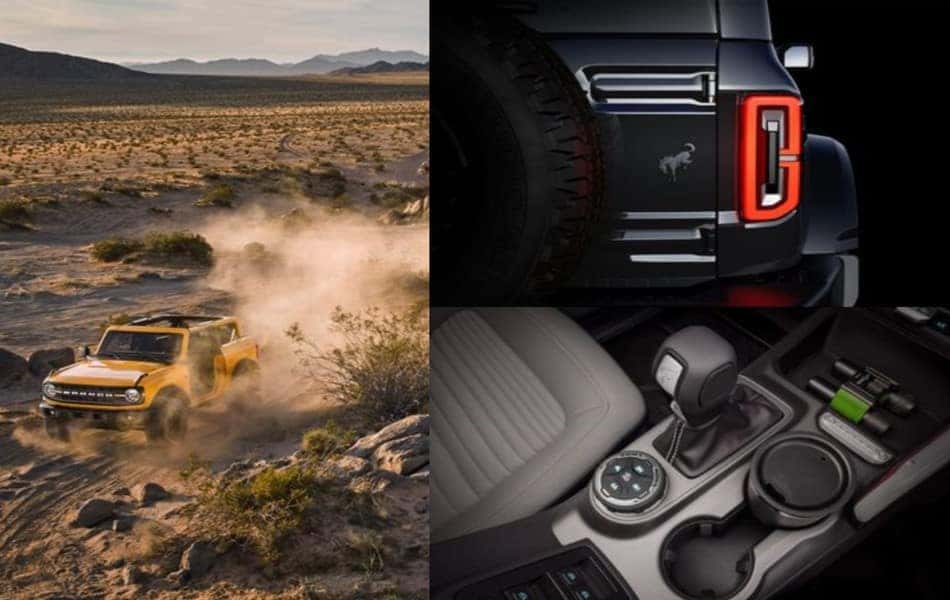 After reviving the decades-old Ford Bronco nameplate, Ford is thinking of making the Bronco even better in three significant areas of interest that include fuel economy, performance, and body style. Ford is also thinking of adding an electric powertrain to the Bronco in the future as part of its electrification strategy, including the possibility of adding autonomous technologies to the vehicle, but this is more of speculation rather than hard facts. However, in an ever-changing automotive industry, these are two options Ford is likely to consider.
The Bronco Going Hybrid and Electric
A hybrid powertrain is an option Ford is considering putting in the Bronco because, at this point, having a hybrid model is necessary to stay competitive. Especially against Jeep with its 4xe technology, a Bronco featuring a hybrid powertrain will likely arrive sometime in 2022. With two electric vehicles already in its portfolio, like the Mustang Mach-E and the F-150 Lightning, it benefits Ford to have another electric vehicle for strengthening its EV sales potential. An all-electric Bronco is likely to happen, but not anytime soon. Creating an EV platform for the Ford Bronco is expected to take several months to a couple of years to develop, and as of right now, there is not much incentive to rush one to the market at the moment.
A Rumored Ford Bronco Raptor
Ford recently put out an image online of what looks like a Bronco Raptor Prototype wrapped in pre-production masking vinyl. With the Bronco's history of winning the Baja 1000 Race in the past, a desert-racer version of the Bronco is tempting. However, there is no exact release date for a Bronco Raptor version, but possibly sometime in 2023. Rumors online indicate Ford is focusing its efforts on a new twin-turbo 3.0 L V6 engine and developing a high-performance suspension setup and shock-absorbers.
More Models Coming Soon
According to Automobile Magazine, the company is planning on releasing a pickup truck version of the Bronco sometime in the middle of 2024 (for the 2025 model year) and potentially even sooner, depending on Ford's product planning schedule. Ford has plans to market the Bronco truck as an "adventure pickup truck" to compete against the Jeep Gladiator. It will likely feature a four-door-only body style, with the same engine and transmission in the current Bronco carrying over the same GOAT modes and the off-road Sasquatch Package. Another potential Bronco model is a three-row SUV variant that adds more passenger capacity, but this is just speculation. In the upcoming months, as Ford releases more information, consumers will be more aware of Ford's product planning schedule.
Please stay connected with us at Wayne Akers Ford, and never miss an update on Ford product releases and production information. If you are interested in leasing or financing a Ford vehicle, get started today and submit our contact form, and our friendly staff can assist you in finding the perfect Ford vehicle that best fits your driving needs and style. We have a great selection of SUVs, Mustangs, and trucks on our on-site dealership lot at affordable prices!
Image Source: Ford