Ford Invests $11.4 Billion to Build Four Factories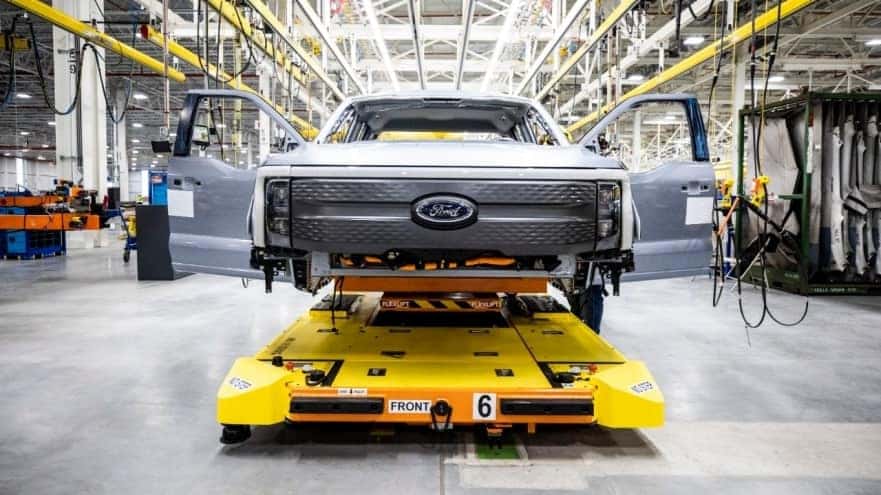 Ford, in partnership with a South Korean supplier, pledges to spend $11.4 billion for the development of three battery factories and a dedicated truck plant that will create 11,000 new jobs over the next four years. This multi-billion-dollar investment will enable Ford to produce more than one million electric vehicles by the end of the decade. One of the major outcomes for the project is to quickly transition to electric vehicles and gradually phase out gasoline-powered vehicles. By the amount of financial support the American automaker is dishing out for this initiative, Ford knows that the development of its electric vehicle infrastructure is going to be very important in the future to meet the demand of consumers.   
On the Road to Electrification
Environmental activists and organizations have long criticized automakers for not responding to climate change. Gasoline-guzzling trucks and sports cars have left a bad impression amongst groups that care deeply about the environment. But the auto industry is pivoting hard toward electric vehicles in recent months because of the growing environmental issues. As of right now, Tesla is one of the leaders in the EV segment. Automakers like Ford are racing to catch up to Tesla, which by the way, is on track to sell more than 800,000 vehicles by the end of 2021 according to recent data.  
Building the Factories
The first two battery plants are going to be located in Kentucky and the other in Tennessee all in a joint venture with SK Innovations of South Korea. A factory dedicated to building electric pickup trucks is also going to be located in Tennessee. The whole operation consists of Ford investing $7 billion and SK Innovations will contribute $4.4 billion. As a result of its factory development project, Ford expects its electric vehicles to make up about 40 percent of its entire production by 2030.
The Tennessee factory is expected to employ 6,000 people and will house suppliers and a battery recycling operation. The truck plant is going to be equipped to produce the F-150 Lightning and other electric pickup trucks in the future. The two factories in Kentucky are expected to create 5,000 jobs and the batteries made there will be used at North American plants that will produce Ford and Lincoln EVs. 
The Demand for Electric Vehicles
According to Ford CEO, Jim Farley, there is enormous demand for EVs and it's expected to grow in the future and this investment is going to accelerate the company's electric vehicle infrastructure. At the beginning of the year, Ford began selling the Mustang Mach-E which took away some market share from Tesla, a major advantage for Ford. With plans to add an E-Van by the end of the year, and the release of the F-150 Lightning in Spring 2022, Ford is positioning itself to be one of the best American automakers of electric vehicles.     
Be a part of the electric vehicle movement today and reserve your 2022 F-150 Lightning, one of Ford's most highly anticipated vehicles for 2022. Start your reservation with us at Wayne Akers Ford and receive your pickup truck at the beginning of next year with timely delivery and pickup. For any questions about your reservation, submit an inquiry via our contact form and we'll provide you with more information. Don't delay, call us today!
Image Source: Ford