Ford is Interested in Producing its Own Batteries for Future EVs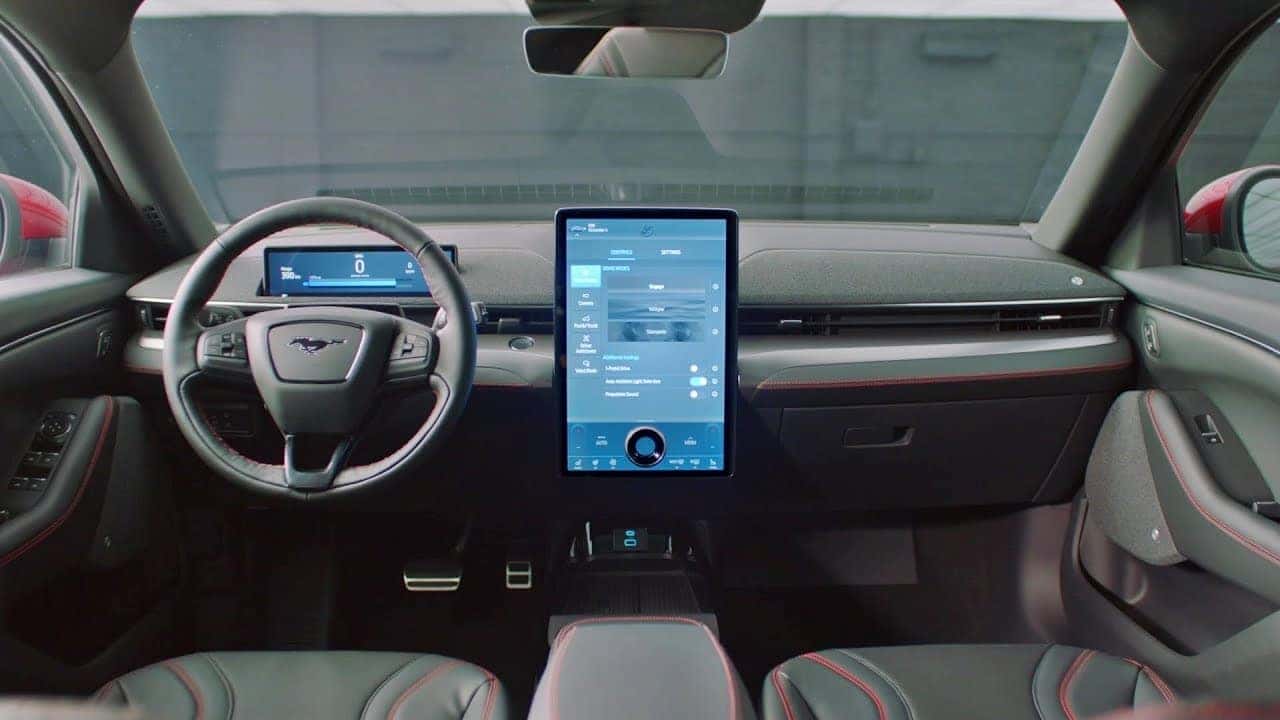 Ford has stepped into the electric vehicle segment with its 2021 Ford Mustang Mach-E and the company is confident the Mach-E will continue to sell considerably well this calendar year. But the automaker has recently hinted to automotive news sources that it is interested in manufacturing its own supply of fuel cells for its electric vehicles sometime by 2025. There is no firm confirmation as of yet that indicates Ford will be making their own electric batteries domestically, but it is a proposition that Chief Product Platform and Operations Officer, Hau Thai-Tang, has stated on behalf of the automaker.
Strong EV Sales Translates to Self-Sufficiency
A strong sell-through of EVs is what Ford may need to be able to start manufacturing its own batteries. Making battery cells on a domestic level is expected to be fundamental to automakers like Ford to decrease the costs of future EVs. A dedicated battery plant owned by Ford will be a strategic move that will give the company the leverage it needs to be self-sufficient in producing its own electric battery supply.
With the scheduled release of the 2022 Commercial E-Transit Van, the highly anticipated 2022 F-150 Lightning, and other future EVs, Ford is gradually making the transition to full electrification. These new EVs further provide Ford the justification it needs to start manufacturing its own batteries. Being self-sufficient means also building dedicated assembly plants that will be in charge of putting the fuel cells together but will require a very big investment by Ford. Once sales volume goes up as a result of its sell-through of EVs, Ford will lean closer to making that proposition a reality.
The Growing EV Segment
The exact timing of when Ford will become self-reliant on its battery production depends on the electric vehicle market which is expected to grow in the years ahead. With the advent of EVs soon populating the streets, the company could soon be in a position to start investing in building its battery-assembly plant infrastructure dedicated to manufacturing batteries for its electric vehicles. Ford has plans to release its EVs one by one to gauge the consumer market and make decisions based on sales volume.
Ford's Big Investment
Ford recently announced that it plans to invest $185 million into a new battery lab as a first step to manufacturing its own supply of electric batteries. However, it will not be geared to full production mode like what Tesla and General Motors are doing as Ford currently buys its batteries from suppliers like South Korea-based SK Innovation. According to Hau Thai Tang, once a Ford battery facility is built, the plant will be able to produce lithium-ion and solid-state batteries for use in future EVs.
The Future of Battery Development
With this new battery lab, Ford is placing a lot of its efforts in research and development to be in a stable position to reliably and sufficiently produce its battery supply in the future. Ford's investment strategy is closely aligned with the sales volume of its EV units. Electric vehicles made up about 2% of new U.S. vehicle registrations in 2020, but Ford expects that to increase between 25% to 30% by 2030 and 45% to 50% by 2035. For more updates on vehicle technology and new vehicles, stay connected with us at Wayne Akers Ford, we are your vehicle hub for everything Ford! We have a wide selection of SUVs for family-oriented customers, a diverse selection of Mustangs, and capable trucks for commercial or personal use. Visit our dealership or fill out our contact form to learn about our unbeatable deals and discounts! Call us today!
Image Source: Ford