Ford is Opening an Off-Road Driving School for Bronco Owners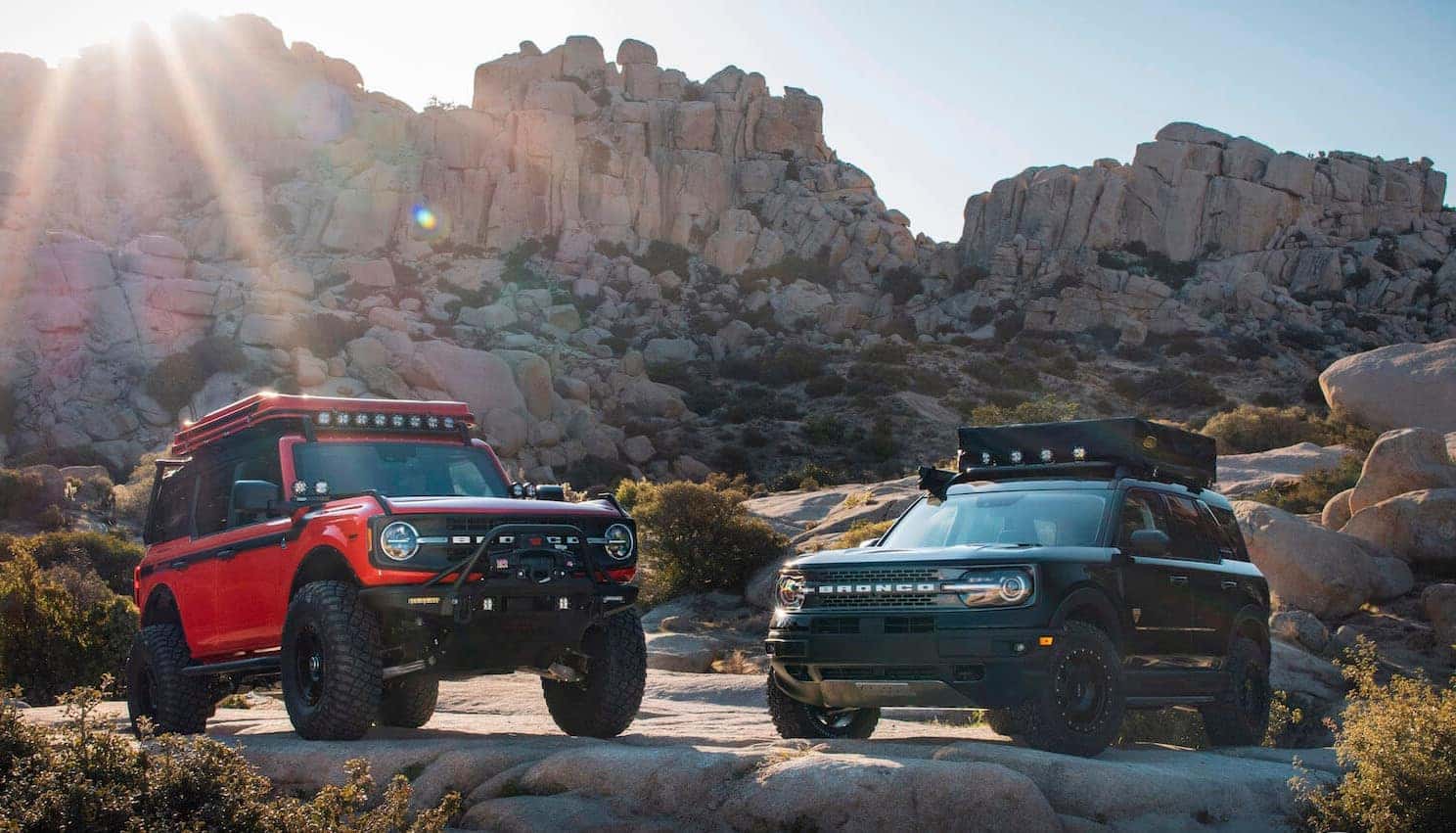 Ford is launching its 2021 Off-Road driving school for Bronco and Bronco Sport owners with a total of four planned locations throughout the United States. They include (1) Austin, Texas, (2) Moab, Utah, (3) Nevada, and (4) North Eastern Regions. The event is free for existing Bronco owners and for those who placed an order for their Bronco. However, anyone interested can sign up regardless of whether they own a Bronco or not at broncooffrodeo.com. The event is formally called "The Bronco Off-Roadeo," with the first location scheduled to open on June 28, 2021, in Texas, and the excitement on behalf of Bronco fans is surreal.
The off-road training course welcomes all drivers interested in improving their off-road driving skills and for beginners who want to experience the world of off-roading for the first time. The amazing part of the course is being able to test drive a Ford Bronco and experience it behind the wheel with a professional instructor riding alongside in the passenger seat. For individuals who are unsure if buying a Ford Bronco is the right decision for them, this training course can instill buyer's confidence after being impressed with the Bronco's off-road performance.
Ford's Off-Road Driving School
Owners and soon-to-be owners of the Bronco will meet at Horseshoe Bay, a town about 50 miles west of Austin, Texas. Ford managed to acquire more than 50 miles of off-road trails created specifically for the event. Off-road obstacles include rock climbing, trail riding, and traversing through water and mud. At the heart of Central Texas lies plenty of challenging terrain types such as rugged hills, creeks, plains, and grasslands. Once onsite, attendees start their day by taking a 90-minute course that teaches them about the various off-road capabilities of the Ford Bronco such as its front and rear differential lockers, Trail Control, the Terrain Management System, and the 360-degree view camera. The guides also go over proper trail etiquette and how to use recovery equipment if a vehicle gets stuck during the training course. Afterward, participants split into teams of two and four-hour treks through nature in their Broncos.
Free Classes Available
All Bronco and Bronco Sport owners are eligible for a free class at Ford's Bronco Off-Roadeo in the state of Texas. Guests show up, eat complimentary meals, learn valuable driving skills, make friends, and look at wildlife.
Travel and Course Details
After two to four hours of offroading in the vast expanse of nature, guests end the day with a group campfire at night. Before entering the off-road training course, prospective attendees should know Hotel and travel aren't covered, and neither are the post-drive activities such as kayaking, fly fishing, and mountain biking. But anyone with a Bronco pre-order or an actual owner of a Bronco Sport can join at no cost. For more information on pricing, events schedule, and registration, prospective attendees can visit broncooffroadeo.com.
Buying a New Ford Bronco
The 2021 Ford Bronco's design is tough enough to tackle the most challenging terrain and off-road conditions due to its durable chassis and framework. The Bronco is very versatile, with two models two choose from, such as the Bronco (Off-road oriented) and the Bronco Sport (street-oriented). The Bronco starts at a price tag of $28,500 (plus destination fee), and the Bronco Sport has a starting price of $26,850 (plus destination fee). Buy a new 2021 Ford Bronco with us at Wayne Akers Ford to experience the thrill of off-roading and open-air driving. Visit the Official Ford Website and spec out your Bronco to start your reservation. You can also visit our dealership or fill out our contact form to learn about our unbeatable deals and discounts on our SUV inventory.
Image Source: Ford