Ford Makes More than $4.45 Million of F-150 Lightning Reservations in Two Days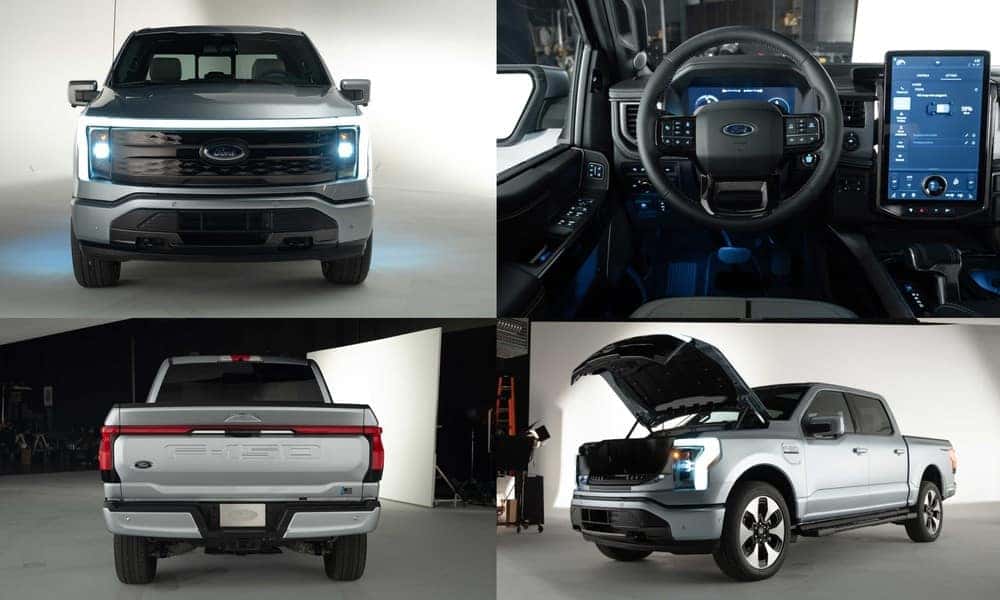 Ford has a lot to be excited about for the 2021 calendar year, especially with the company's recent debut of its new F-150 Lightning truck that is expected to go on sale in summer 2022. This is Ford's second all-electric vehicle right after the Mustang Mach-E which hints at the company's strategy in electrifying its entire line-up. This is just the beginning for Ford in its efforts to saturate the market with its EVs and Ford is about to reap the benefits of months of hard work that took to develop its first all-electric truck.
For truck fans and consumers in the market for a new vehicle, the F-150 Lightning is the perfect truck to buy that offers plenty of high-tech features and high-capacity charging capability. As a gasoline-free truck platform, drivers can experience genuine Ford engineering with the benefits of eco-friendly driving and zero emissions. Just two days after the F-150 Lightning's debut at Ford Headquarters in Dearborn, Michigan, Ford received more than 44,500 reservations which translated to more than $4.45m in deposit money.
More than 44,500 Orders in 48 Hours
As soon as Ford revealed the F-150 Lightning pickup, it offered interested customers the ability to place a refundable $100 deposit on the Official Ford Website. It's a record-breaking number for an F-150 platform to have attracted so much interest in the span of two days, which is a great achievement for the American brand. The Ford F-150 Lightning is marketed as a 2022 truck model and will go on sale by mid-summer of 2022 if its production and delivery schedules go according to plan. Customers who have put their deposits down will also be able to formally order their trucks starting Fall 2021.
Electrification is the Future
The gasoline-powered F-150 trucks on the market today are some of Ford's best-selling trucks that offer drivers great capability and class-leading towing capacity. With the recent release of the F-150 nameplate in an EV version, Ford is set for success with a strong outlook on the sales side provided by the number of reservations that were made and that will continue to arrive in the coming months The F-150 Lightning can supercharge the electric car market with the potential to be a sales juggernaut in the areas of affordability power, and efficiency.
Reserve Your F-150 Lightning Today
The 2022 F-150 Lightning will be released with a total of four trim levels: Commercial Grade (Pro), XLT, Lariat, and Platinum. Ford has not finalized any pricing numbers yet until we get closer to the release date, in the meantime, you can reserve here and choose Wayne Akers Ford, as your home dealership for delivery. Visit us or give us a call for any questions you have about the ordering process or on any other Ford vehicle that interests you. You can also fill out our contact form to learn about our amazing deals and discounts on our latest inventory of capable trucks!
Image Source: Ford