Ford Out-Sells Chevy in the First Quarter of 2021 by 70,000 Vehicles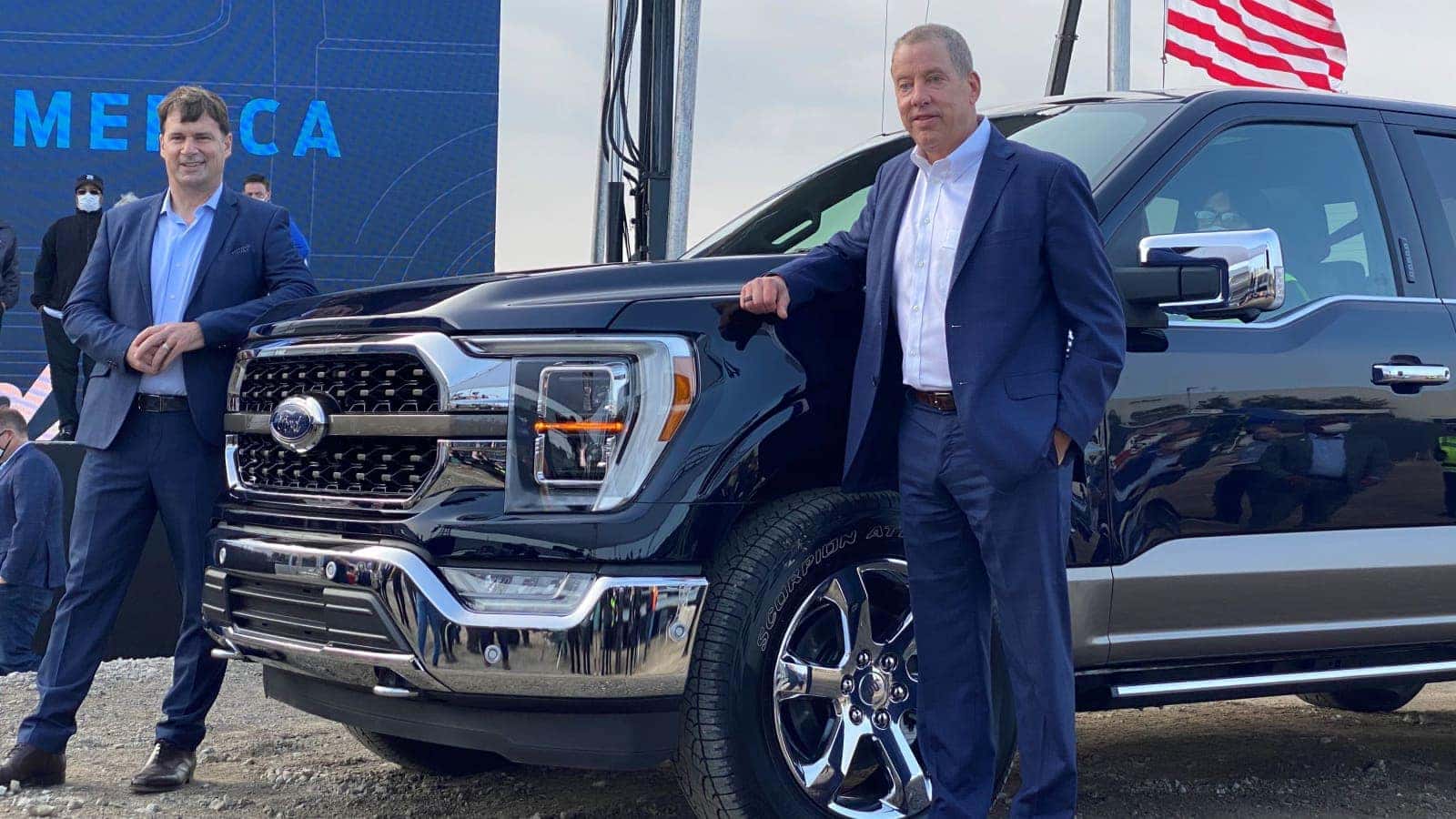 The competition between Ford and Chevy is in full swing to see who gains the upper hand in the pursuit of acquiring more customers and selling more units. According to a Ford Authority report, Ford beats Chevy in terms of overall sales by 70,000 vehicles in the first quarter of 2021 in the United States. The data indicates Ford's sales strategy is paying off thanks to new vehicles and improved driver experiences. Ford and Chevy compete in many segments and markets on a domestic and global scale, but the automaker coming out on top so far is Ford, with Chevy in second place in terms of raw sales figures.            
Ford Sells More Vehicles than Chevy
For the U.S market, total Ford sales amount to 495,924 units compared to Chevy's 427,950 ( a difference of 67,974 units). Ford's F-Series trucks make up the bulk of its sales figures that saw an increase of over 9 percent and consist of 203,797 units. The heavier-duty trucks, such as the F-650 and F-750, experience the most significant gain for the company, growing 111 percent from 1,716 units (Q1 2020) to 3,623 units (Q1 2021). By comparison, the Chevy Trailblazer experiences the largest growth for Chevrolet, going from just three units sold in Q1 2020 to 25,024 units in Q1 2021.         
Ford F-Series is the Best Selling Truck in America
The Ford F-Series retains its title as America's best-selling pickup truck with a total of 203,797 units sold compared to 126,166 Chevy Silverado's. In addition, the Ford Ranger came out on top in the mid-size truck category, out-selling the Chevy Colorado with 24,166 units boasting an impressive 15 percent increase from Q1 2020. 
The Third-Best-Seller of SUVs 
Ford claims the title of being the third-best-seller of SUVs in the U.S market for 2021 so far, right under the Toyota RAV4 (that takes first place) and the Honda CR-V (that takes second place). However, with the new Ford Bronco and Bronco Sport, Ford has a high chance to claim the top position as the best-selling SUV in the United States. Crossover sales see an increase of 16.5 percent to 171,232 units (Q1 2021) from 146,949 units (Q1 2020). The Ford Expedition sells 22,263 units due to a healthy increase of 12.5 percent. The larger SUVs, such as the Tahoe and Suburban, make up a combined 34,181 units sold, which is more than 14 percent compared to Q1 2020.
Saying Goodbye to Ford Sedans
Car sales (which consists of sedans and coupes) amount to only 25,195 units, 29,889 units less than Q1 2020, a 54.26 percent decrease. As a result of the decline, Ford discontinued its sedan lineup, including the Fiesta, Focus, Fusion, and Taurus.  
Connect with us at Wayne Akers Ford and receive all the latest news and vehicle information from Ford. If you are looking for a new Ford vehicle, get started today and fill out our contact form and tell us what vehicle interests you. Our friendly staff will discuss with you flexible financing and leasing options. Check out our unbeatable deals and discounts on our latest inventory of capable trucks, mustangs, and SUVs.
Image Source: Ford