Ford Ranger Redesign Coming Soon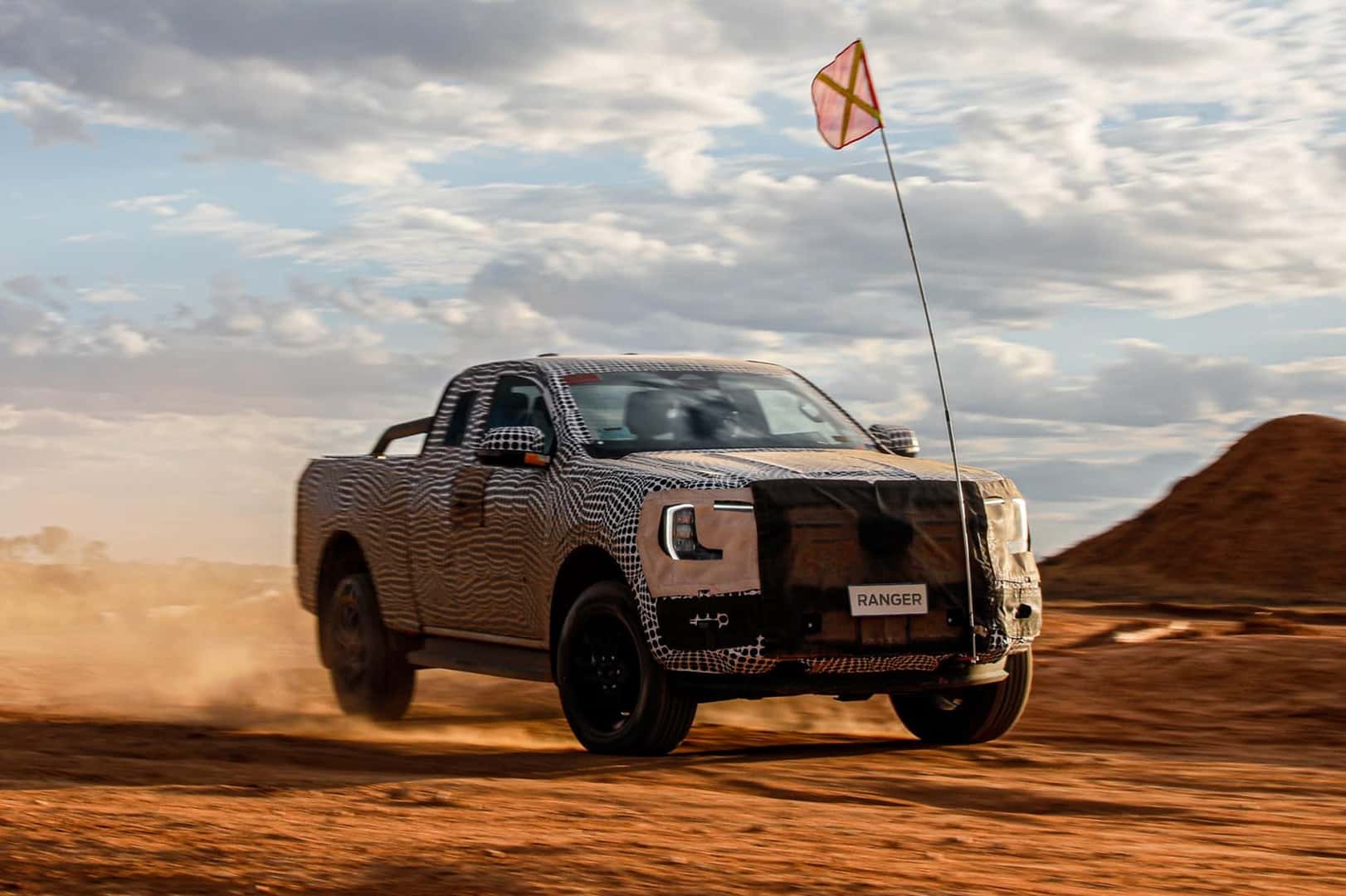 A redesign for the Ford Ranger pickup truck is currently underway for the Australian market, but this reworked model is also a precursor to what is to come to the United States soon. This mid-size truck is a Ford favorite among consumers who want to get behind the wheel of a pickup that is not too large but not too small either. The Ranger offers a good balance of horsepower, towing capacity, and fuel efficiency. Ford is currently showcasing and testing the Australian-spec Ford Ranger in pre-production masking vinyl that hides its visual characteristics. Ford's teaser video shows just how capable the redesigned truck is and leaves many viewers guessing what it looks like under its camouflage. 
A Next-Generation Ford Ranger
At the moment, Ford sells the US-spec Ranger at a starting price of $25,070 for the base model and a global version sold in many international markets, including Australia, but that varies slightly in its design. Most automakers competing on a global scale usually offer different variations of the same model to meet the regulations and standards of other countries. However, Ford is keen on keeping the same high-quality design regardless of the market it is being sold in. Consumers can expect the new Ranger to have a new front fascia design and a reworked rear end, including upgrades to the interior.  
What's In-store for the U.S. Market?
Without a doubt, the current US-spec Ranger is also going to get reworked very soon and feature improved design and technology. But it is hard to tell when that will happen and when its debut will be. In the meantime, all eyes are set on the heavily camouflaged Ford Ranger, as seen in the video. We can expect more information to trickle in, showcasing more of the truck in the next several weeks.
What It Will Look Like
The new Ford Ranger will feature new boomerang-like LED headlights with thin light strips along the edges for a more enhanced appearance. Ford Australia will reveal more details very soon concerning its design, interior features, and technical information such as engine, performance, etc. The F-150 is America's best-selling pickup truck, but it can be too large and expensive at the upper trims. For consumers that desire a more affordable option, the Ranger is an ideal choice. The 2022 Rangers are on the way, but in the meantime, earn a great deal today by leasing one of our 2021 Ford Ranger pickup trucks! Visit us at Wayne Akers Ford and learn more about our great selection of vehicles. If you are financing, we'll provide you with payment terms that best suit your budget so you can shop with confidence and peace of mind. If you are looking for a specific vehicle, let us know by submitting an inquiry through our contact form, and our professional staff will provide you with further assistance.
Image Source: Ford Australia