Mustang Mach E is Projected to Take Some of Tesla's Market Share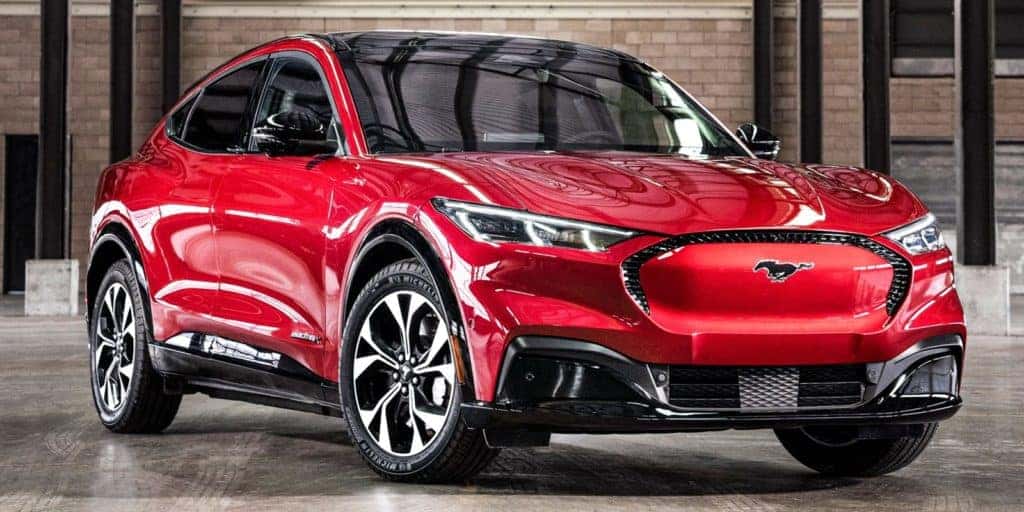 There is a strong belief in the automotive industry that EVs are going to be the future of transportation, and with the influx of automakers attempting to engineer their own battery-powered vehicles, there is speculation that the internal combustion engine may eventually be replaced. But this will ultimately depend on consumer behavior and market demand that automakers will have to be attentive to. For years, Tesla has been the leader in the EV revolution, with its groundbreaking EV vehicles that put the car company way ahead of every other brand in terms of EV technology. 
But very recently, Tesla has been receiving an unprecedented amount of competition from other automakers that want a piece of the EV market, and Ford Motor Company is one of them. With the new 2021 Mustang Mach E scheduled to arrive in dealerships in the summer of 2021, Tesla should be worried that their market share could be significantly reduced due to the emerging competition.        
Tesla's Market Share in Jeopardy
Ford is one of many automakers that have invested billions of dollars in new and innovative EV technology in order to stay competitive within the emerging electric vehicle trend. After several years of vehicle testing, drafting designs, and battery-development, Ford's investment is beginning to pay off with the latest iteration of their new mustang that takes the form of an electric SUV crossover. With some serious competition beginning to head toward Tesla by Ford and other brands, Tesla's top position in the EV segment is currently being contested.
According to Tesla's Official 2020 Production and Delivery Data, Telsa managed to produce 509,737 EVs during the 2020 calendar year, with a total of 499,500 EVs delivered to customers. In the fourth quarter of 2020, that amount only made up 180,570 EV deliveries, and by comparison, Ford put out substantially better numbers according to their 2020 Fourth Quarter Sales Report with a total of 542,749 Ford vehicles sold in the fourth quarter of 2020. Automotive analysts and industry experts can interpret the data in a variety of ways, but what is certain is that Ford has an edge over Tesla when it comes to unit sales.    
The 2021 Mustang Mach E
The Mustang Mach E is set to directly compete with Tesla's Model Y, and given the Mach E's stylish exterior and iconic heritage behind it, Tesla should expect a very capable Ford vehicle to enter the streets very soon. Battery configuration options for the 2021 Mustang Mach E include a 75.7 kWh battery and a larger 98.8 kWh battery option, with an estimated maximum range of 305 miles. Prospective car buyers will be rewarded with a 480hp battery configuration if they opt for the GT Performance trim, which Ford claims can reach 0 to 60 in about 3.5 seconds.
From An Investor's Perspective
Inventors will be forced to deal with the reality of the emerging competitive EV market that will urge them to shift their investments where the market is the most attractive. If Ford makes a homerun with their upcoming 2021 Mustang Mach E, Tesla stock could fluctuate and decrease by a substantial margin. The rising tide of competition by Ford and other automakers is putting a lot of pressure on Tesla, we can only wait and see how Tesla will strategize their plans for the future to stay as a major player in the electric vehicle market. But for the foreseeable future, Tesla will have to contend with numerous competitors for the first time in their company's history.     
What to Expect for the Future
Automakers are being more innovative than ever before and are engineering new vehicles every few years to stay competitive and to make their brand resonate with consumers. As a worthy competitor to Tesla, Ford is gearing up for what will potentially be a great year for the Mustang brand with the release of the Mach E. Some of Ford's plans for the future include investing $11.5 billion in EV technology and even designing zero-emission versions of some of their current line-up of vehicles. For 2021, we can also expect the Transit Commercial EV and the fully electric F-150 to be available in the very near future. For more information and updates on the highly anticipated 2021 Mustang Mach E, you can reach us at Wayne Akers Ford for ordering information and other general inquiries. Our current mustang inventory has amazing deals and discounts you won't want to miss! By filling out our contact form our professional staff will also be able to answer any questions you may have on a particular Ford vehicle that interests you. 
Image Source: Ford