Mustang Mach E Paves the Way to Electrification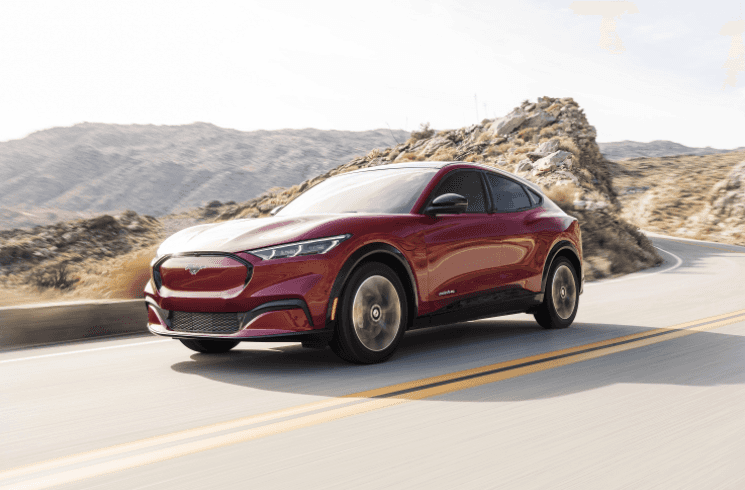 Image Source: Fordauthority.com
For over 50 years, the iconic Ford Mustang has been a symbol of American innovation and sports car heritage. The model is known for its V8 roaring engines and streamlined coupe-design and Ford wants to continue the Mustang's legacy in their brand new electric vehicle (EV), the Mustang Mach E. The engineering team at Ford decided to take the big jump into the future by investing in EV technology and non-combustion energy propulsion systems as a result of the electric-powered vehicle trend that is set to take over very soon. Sports car enthusiasts and Mustang fans may find it difficult to be excited about a new Mustang that lacks an internal combustion engine that makes that same great V8 roar will all recognize, but this does not mean the new 2021 Mustang Mach E will be a total flop. Some of the great benefits of Ford's new EV are that it will have great fuel-saving potential and a unique exterior style that builds from the gas-powered Mustang. The Mustang Mach E will arrive in late summer 2021 in a four-door SUV/Crossover hybrid body design that will open a new target audience in the market for the Mustang model and that is it will appeal to families due to its 5-passenger seating arrangement and spacious interior.
The Details and Overview
A new era of electric vehicles is on the rise and Ford is investing its resources on the new 2021 Mustang Mach E that will rival Tesla, and other brands seeking to electrify their vehicles. The 2021 Mustang Mach E will be available in a total of 5 trim levels that will give consumers the option to purchase a Mustang Mach E that suits their budget and their needs according to their day-to-day driving.
Here are the available trim levels according to Ford:
Base Trim – 255hp/75.7 kw-hrs/210-230 miles of range
Premium Trim – 255-332hp/75.7-98.8 kw-hrs/210-300 miles of range
Mach GT – 459hp/98.8 kw-hrs/ 250 miles of range
California Route 1 – 282hp/98.8 kw-hrs/ 300 miles of range
First Edition – 332hp/98.8 kw-hrs/270 miles of range
For consumers that desire extreme performance, opting for the Mach GT trim will reward them with fast acceleration and a 0-60 time in the mid 3 seconds range. For maximum driving range, the premium trim will do the job. Special edition models like the California Route 1 and First Edition, offer unique exterior style features and design accents that will make your Mach E stand out while driving and will be a definite head-turner.
A Mustang Reborn
New changes very often lead to new designs, and this is a step in the right direction for Ford as the Brand is seeking to stay competitive in the foreseeable future by offering consumers an EV alternative. The interior of the 2021 Mustang Mach E is met with a whole suite of technology features like a vertically mounted 15.5-inch touchscreen display that controls all of the vehicle's systems and controls. The Mach E is also capable of semi-autonomous driving with features like Automatic lane centering, intelligent cruise control with stop-and-go functionality, evasive steering assist, and speed limit sign recognition. Just like Tesla, Ford will periodically release updates to its software to improve the vehicle's system by adding new features and content.
Why Go Electric?
Purchasing or leasing an electric vehicle (EV) can reduce emissions and save you money in the long term. In addition, probably the best quality that an EV has is that its electric motors have instant torque, which makes them very responsive and quick-reacting in regard to the throttle response. Performing maintenance on the Mustang Mach E is relatively easy as well, without an internal combustion engine, there is no need for expensive oil changes or engine repairs.
For more information and updates on the upcoming 2021 Mustang Mach E, you can contact us at Wayne Ackers Ford for pre-orders and other general inquiries. You can also check out our current inventory for new and pre-owned Ford vehicles for great deals!