Mustang Mach-E Production Count to Surpass Gasoline-Powered Mustangs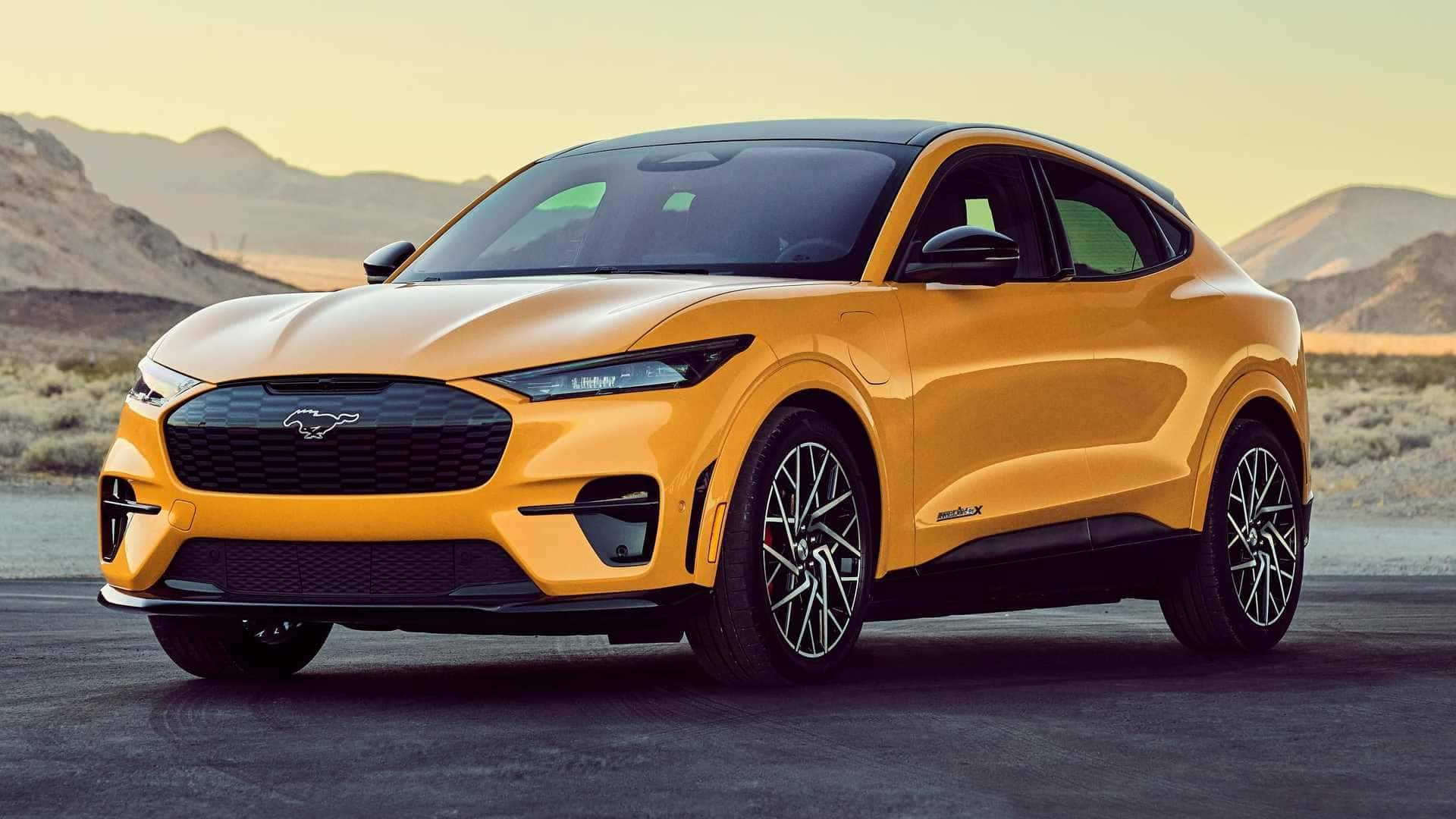 Ford continues to produce the two-door V8 Mustang many muscle car enthusiasts know and love despite the increasing popularity of SUVs and Crossovers. However, recent statistics released by Ford confirm the new Mustang Mach-E's production numbers are more significant than its gasoline-powered siblings. As a result, Ford is in the perfect position to leverage its EV production capability to sell future EVs at scale while gasoline vehicles take second priority. In addition, with the four-door body style of the 2021 Mustang Mach-E, the Mustang nameplate is selling to family-oriented buyers for the first time, something that was not possible in the two-door Mustang.
Engineering an all-electric Mustang was met with plenty of criticism that concerned many sports car enthusiasts when Ford released plans to commence its development. For Ford, full-electrification means removing the V8 engine from the Mustang in substitution for a battery-powered configuration. The good news is that Ford is shifting toward electrification but still retaining iconic Mustang performance in an all-new platform.
More Mach-E Units than Gasoline Models
Recent production data reveals that Ford built 27,816 Mustang Mach-E SUVs through May 2021 compared to the 26,089 gasoline-powered Mustangs during the same time period. This is a difference of 1,727 vehicles that confirms Ford emphasizes its electric vehicle production rather than its gasoline counterparts.
Ford's Transition to Electric
Transitioning to battery-powered vehicles is a step in the right direction for many automakers like Ford that view the transition to electrification as a path toward sustainability. Ford is also saying that by 2030, 40% of its global sales will be from electric vehicles. Not only is the Mustang getting the EV treatment, but other cars are next on the list, such as the F-150 Lightning, the Commercial E-Transit Van, and even an EV Explorer SUV. With a focus on affordability and ownership costs, Ford is placing emphasis on the long-term customer experience of its buyers with instills confidence in the Ford brand.
Mustang Mach-E Turns the Heat on Tesla
With competition emerging from every corner of the industry, Tesla's reign as the leader of electric vehicles is being contested by automakers like Ford. Tesla owners have a close eye set on the Mustang Mach-E as it gradually makes its way onto roads because they know Ford is a worthy rival in the EV segment. In terms of vehicle technology and safety features, the Mach-E offers Ford's all-new SYNC 4A Infotainment system equipped with Bluetooth technology, making it easier to connect your smartphone. A built-in navigation system and Ford's Co-Pilot 360 driver-assist technologies include Lane-Keep Assist and Active Park Assist 2.0. The Mach-E also has advanced cameras and sensors equipped with speed-sign recognition that alert drivers when they go over the limit. The Blind-Spot Monitoring System and Emergency Automatic Braking are also standard equipment.
Placing Your Order
Purchasing a new Mustang Mach-E is an excellent investment for several reasons: it's all-electric, has impressive horsepower figures, instant torque, wonderful handling, and smooth ride quality. It's also a practical crossover SUV with plenty of room for carrying cargo and a seating capacity of five. Finally, it's a solid electric vehicle that comes at an affordable starting base price of $35,395 (after Federal Tax Credit), making the Mach-E more affordable than the Tesla Model 3.
Start your reservation with us today at Wayne Akers Ford and start driving a new 2021 Mustang Mach-E. Then, contact us and help you finalize your order to prepare for delivery and pickup at our dealership. You can also fill out our contact form to learn about our unbeatable deals and discounts on our on-site inventory of Mustangs.
Image Source: Ford