Mustang Mach-E Undergoes Testing at Ford's Weather Factory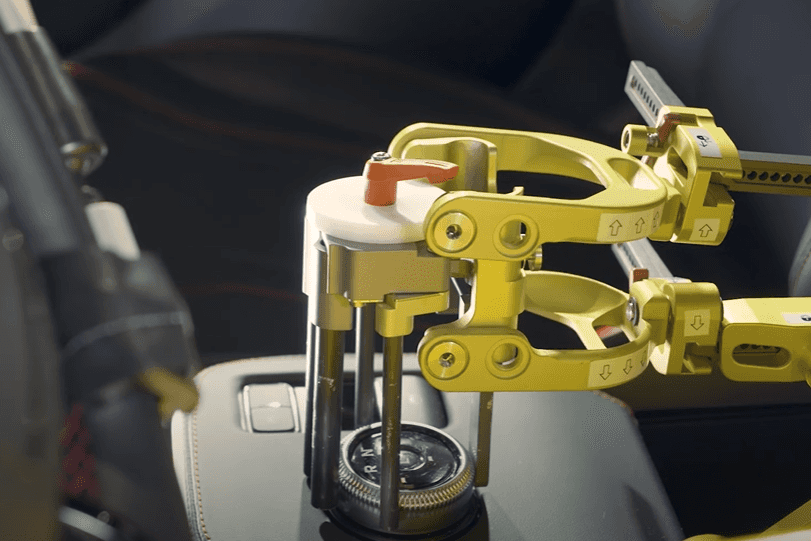 Ford of Europe releases a new vehicle testing video that showcases the 2021 Mustang Mach E undergoing extreme weather condition simulations in Ford's Weather Factory in Germany. But instead of using humans, Ford of Europe is implementing robots programmed to perform certain functions to carry out the tests. The robots are conducting aerodynamic tests and other simulations that involve extreme heat and high altitude pressure that is otherwise dangerous for a human. Ford knows that consistently testing its vehicles is necessary to ensure they are safe, efficient, and handle nature's harsh weather. Especially in conditions that are too dangerous, a robot is a suitable and ideal option.
Adapting Test Processes to Electric Vehicles
One of Ford's objectives with its electric vehicle strategy is to have its overall global sales to be 50% electric vehicles by 2030. One of the ways Ford plans on getting there is by adapting its testing processes. Of course, with all vehicle testing, human personnel are always supervising the progress of each test to ensure it's going correctly. As electric vehicle technology advances, so do the technologies that test those vehicles, and Ford is taking the necessary steps to adapt to these changes. In addition, human test drivers undergo risks while under simulated weather. Thus Ford is prioritizing human safety moving forward.
Robots Replace Humans in Vehicle Testing
With a total of two robots replacing human drivers, these robots have fantastic durability. According to Ford, each robot can operate at temperatures that range from -40°F to over 175°F and can handle extreme altitudes. (Ford's Weather Factory can simulate the heat from the Sahara Desert, the cold winter of Siberia, and the high elevation from some of the highest mountains in the world). For human test drivers behind the wheel, these conditions prove too risky; therefore, oxygen bottles, medical equipment, and a paramedic are always on-site just in case. However, with specialized test robots, these extra precautions are not necessary.
The Benefits of AI Technology
According to Frank Seelig, Supervisor of Wind Tunnel Testing for Ford of Europe, the robots bring less room for error because they take on challenging endurance tests and withstand harsh conditions better than humans. Also, while in the driver's seat, the Ford team can run tests continuously during the day and at night without worrying when a human driver will need to eat or take a bathroom break. Using robots and other AI technologies streamlines the testing of vehicles in three forms: it reduces risk, allows for continuous testing, and results in more consistent testing outcomes.
For all the latest news on Ford, please stay connected with us at Wayne Akers Ford and stay updated on industry developments, vehicle information, and buyer's guides. Are you interested in driving home a brand new Ford vehicle? Give us a call or send us a message via our contact form, and our friendly staff will assist you in securing the ideal vehicle for you or your family. We have an amazing inventory of Mustangs, SUVs, and trucks at unbeatable local prices!
Image Source: Ford