New Batch of Ford F-150s Ship Nationwide Arriving at Dealerships Soon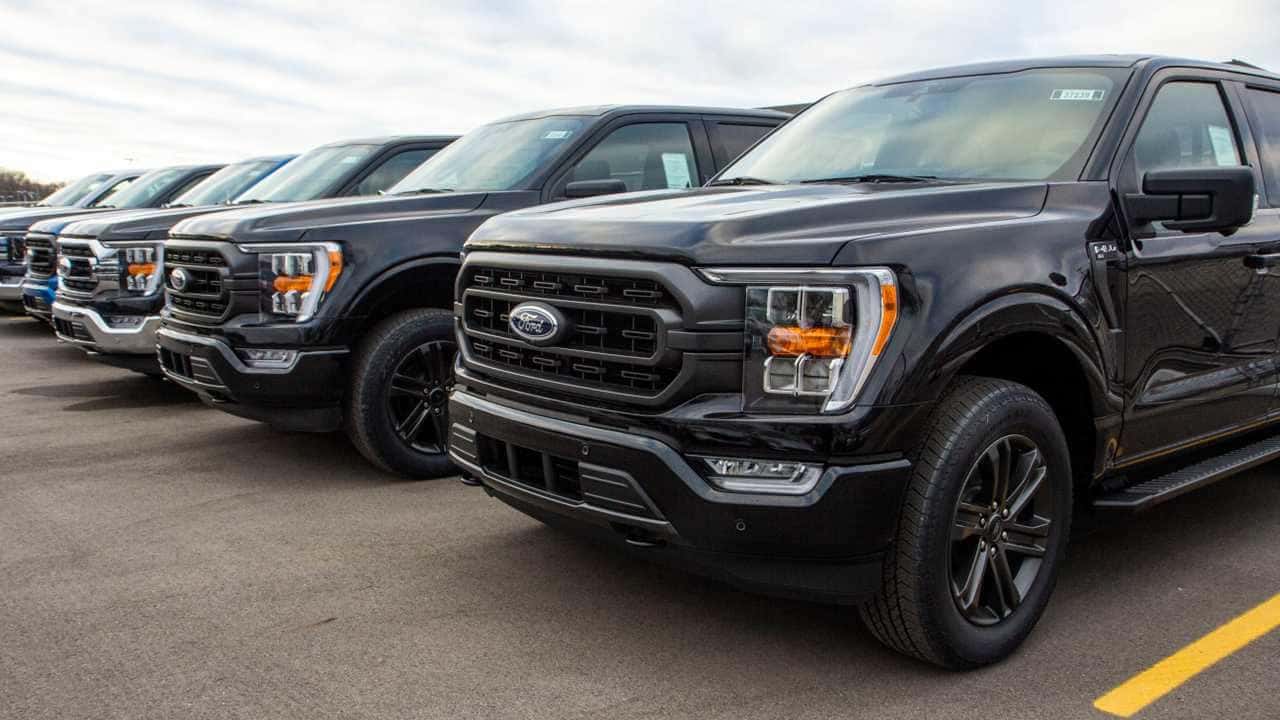 Automakers are still dealing with the adverse effects of the ongoing global semiconductor chip shortage, a dilemma most automakers want to see come to an end. Until then, dealerships are making the best out of what little new vehicle inventory they have. In particular, many Ford dealerships are claiming that they expect to run out of new vehicle inventory very soon if nothing changes. Fortunately, there is good news in store for the company and consumers in the market for a Ford truck. America's best-selling truck is the Ford F-150, and it has the capability and reputation to back it up. Ford's sales strategy is already in effect, with a brand new batch of F-150s hitting Ford dealerships nationwide very soon. Ford CEO Jim Farley is in full support of the company's efforts to provide dealerships with new inventory.
A New Semiconductor Chip Supply
According to the Detroit Free Press, Ford manages to get a hold of a new semiconductor chip supply that it plans to use for its best-selling F-150 pickup truck. This means that thousands of trucks will receive those chips and afterward make their way to dealerships and into the hands of consumers. 
Unbeatable Value and Capability
The 2021 Ford F-150 is a light-duty pickup truck known to be a reliable workhorse that drivers can count on. There are many good reasons to choose a 2021 Ford-F-150, such as best-in-class towing with the right trim level and configuration. At its peak performance, the F-150 can haul up to 14,000 lbs and carry a payload of 3,325 lbs. There are currently six different engine options for the F-150 in three categories: EcoBoost, Ti-VCT, and Power Stroke Diesel. The most well-known engine is at the top of the powerband, and that is Ford's legendary 5.0 L V8 that delivers 400hp and 410 lb-ft of torque. Consumers looking for a more fuel-efficient setup find the 2.7 L V6 EcoBoostⓇ to be a more desirable setup.      
Buying a New 2021 Ford F-150
The F-150 offers best-in-class towing and payload, a great selection of powertrain options and configurations that enables the F-150 to be a powerhouse and a luxurious machine at the higher trim levels. Innovative features such as a work surface that folds out over the center console and a built-in generator make the 2021 F-150 a very attractive option. The base XL trim starts at $29,290 (plus destination fee), and the top-tier Limited trim has a base price of $73,105 (plus destination fee). With various cab and box length configurations, the F-150 is a competent and versatile truck.  
Buy a new 2021 Ford F-150 with us at Wayne Akers Ford, and we'll provide you with flexible leasing and finance options tailored to make your shopping experience easy and hassle-free. Get started today, fill out our contact form, and tell us how to help you find the ideal Ford vehicle for you and your family. You can also reserve your 2022 Ford F-150 Lightning and experience iconic F-150 capability in an all-electric form. Are you looking for something else? We also have a variety of Mustangs and SUVs on our on-site inventory. Visit us or give us a call!
Image Source: Ford