New Ford Ranger Plug-in-Hybrid Set to Release in 2023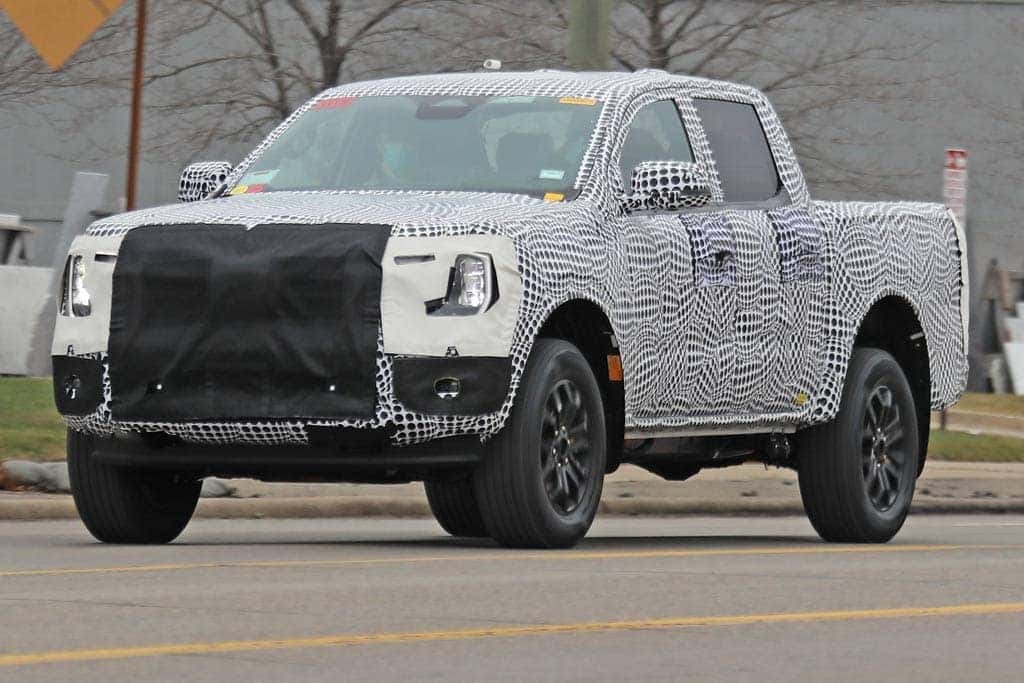 Image Source: CarSales.com.au
According to well-known automotive news sites like Motor1 and Fordauthority, Ford will soon be bringing a plug-in hybrid version of the Ford Ranger pickup truck to the European market. Although no news sources yet have confirmed the new Ford Ranger PHEV (Plug-in Hybrid Electric Vehicle) will be released in the U.S., it can be considered a hint of what's to come later on in the future to American consumers. But for the time being, the new Ranger's design is hidden from the public eye as only spy photos have been acquired. Ford's mission for a zero-emissions capable truck line-up is a goal that keeps the Ford brand ahead of the game when it comes to utilizing hybrid technology for the benefit of the environment. With the release of the 2023 Ford Ranger PHEV, Ford hopes to make a statement for its global push of electric vehicles. Especially with newly added electrified models like the Ford F-150 Hybrid and Mustang Mach-E, consumers can expect an all-electric line-up of Ford vehicles in the very near future.
What To Expect?
As far as rumors go, power and torque are big numbers when it comes to electric and hybrid vehicles and the 2023 Ford Ranger PHEV is expected to have 362hp and 500 lb-ft of torque, if these numbers hold true, this will be one capable zero-emissions Ranger. The current U.S. variant of the 2021 gasoline-powered Ford Ranger offers an eco-boost engine to save on gas, and while the U.S. variant tops at 270 hp, the 2023 Ford Ranger PHEV is definitely the upgrade.
The Future of Trucks
According to Car Scoops, Ford of Europe recently confirmed that by the middle of 2026, all the vehicles it sells will be available with a zero-emissions variant, including EVs and plug-in hybrids. The automaker has also committed to selling electric-only passenger cars by 2030. Ford's strategy to dominate the global markets involves offering consumers eco-friendly vehicles that will reduce carbon emissions and increase the air quality in highly polluted areas. Consumers can expect the shift from gasoline-powered trucks to fully-electric variants to gradually occur in the future as EVs and PHEVs are going to grow in popularity.
What Consumers Need to Know
The Ranger is one of Ford's global players – it's sold in North America, Europe, Australia, and other regions of the world. Depending on the market, it has varying powertrains and specifications but it's all the same truck in the end. For more information on the new upcoming 2023 Ford Ranger PHEV, contact us at Wayne Akers Ford for release date information and other inquires. You can also check out our available pickup truck and van inventory for amazing deals on new and outgoing models.