2022 Ford Expedition Timberline Makes FX4 Off-Road Package Obsolete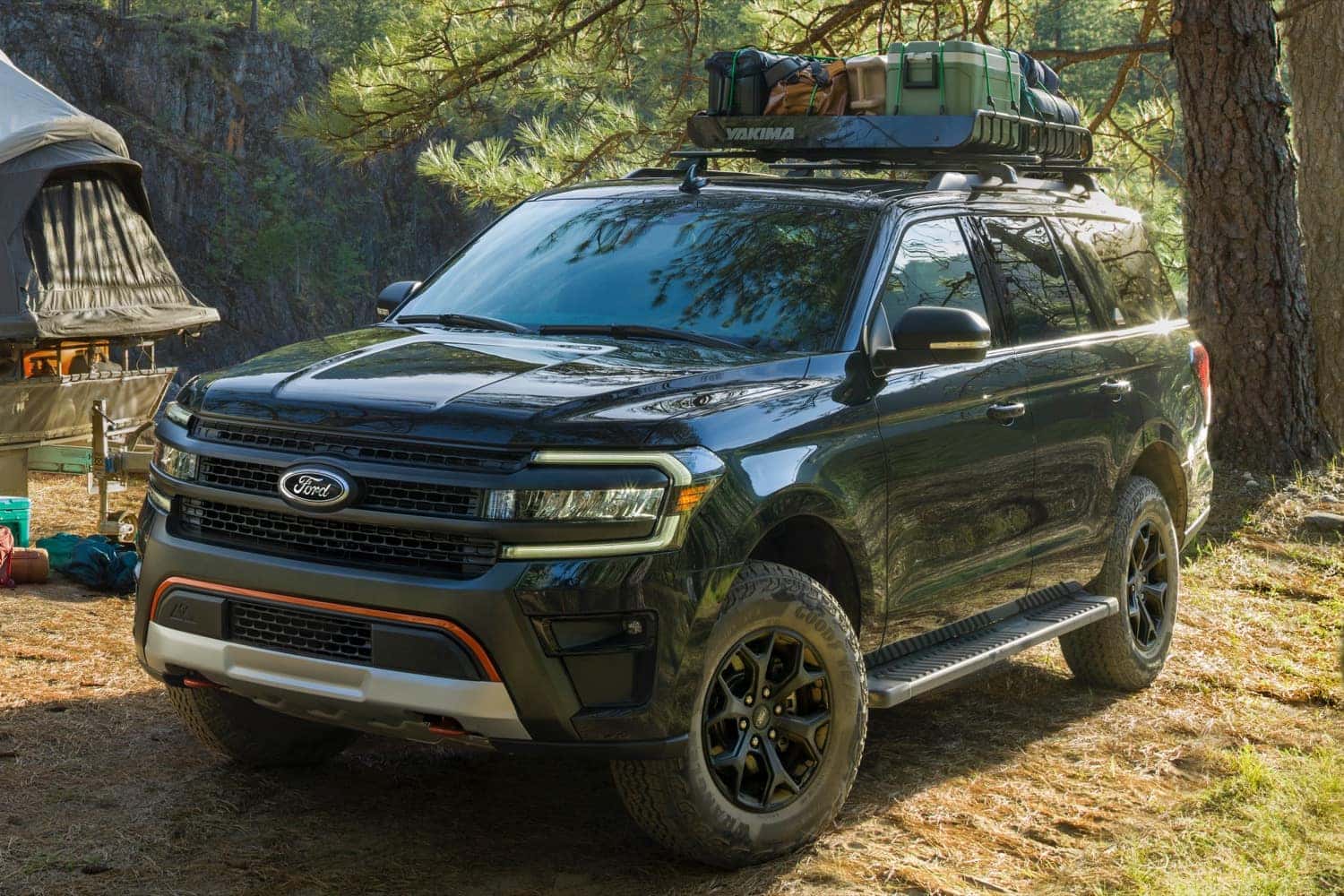 Ford recently revealed the all-new 2022 Ford Expedition, featuring new exterior styling and technology features. But the most eye-catching element of the new Ford Expedition is the addition of the Timberline Edition, which Ford says is the most capable version of the SUV. However, there is automotive news suggesting that the Timberline Edition is going to replace Ford's FX4 Off-Road Package. Marketing Manager for the Expedition, Devin McParlane, recently confirmed to Ford Authority that the Timberline Edition will replace the FX4 Off-Road Package without a doubt.   
Streamlining Ford's Vehicle Packages
The reason for discontinuing the FX4 Off-Road Package on the Expedition lineup is so consumers can be compelled to opt for the Timberline Edition if they want to experience off-road driving. Ford also says the Timberline Edition is going to be more capable than a stand-alone package with off-road features because it already comes equipped with a whole plethora of off-road features consumers are going to love. 
Timberline Edition
Specifications
The 2022 Ford Expedition Timberline Edition comes equipped with orange exterior accents, a new front grille design, exclusive wheels, 33-inch Goodyear tires, a wider stance, and underbody skid plates. Other features include a Trail Turn Assist function, 10.6-inches of ground clearance, and improved approach and departure angles. Under the hood of the Timberline Edition is a 3.5 L EcoBoost V6 that makes 440hp and 510 lb-ft of torque via a 10-speed automatic transmission along with a two-speed transfer case.
Buying a New Ford Expedition
For consumers in the market for a full-size family SUV, the new 2022 Ford Expedition is an excellent choice, and the Timberline Edition is a major bonus! The Expedition is the perfect multi-passenger transport vehicle and offers impressive towing ability, up to 9,300 lbs when equipped with the Heavy-Duty Trailer Tow Package. It's the perfect combination of utility and functionality wrapped in a stylish and well-equipped package. Family-oriented buyers can earn peace of mind when purchasing a new Ford Expedition because it comes with a variety of standard safety features that are meant to keep drivers safe and secure.
Get behind the wheel of a brand new 2022 Timberline Edition by calling us or visiting us today at Wayne Akers Ford and let us assist you in placing your order for your new SUV. If you are looking for off-road capability, performance, and a spacious interior, the Ford Expedition is the ideal choice. We know that every consumer is working with a budget and we are going to work with your financial goals so you can have a pleasant shopping experience. We offer flexible leasing and financing options for those that qualify. You can also contact us online by filling out our contact form, and our professional staff will assist you. Also, be sure to ask us about our certified pre-owned inventory, we are currently offering amazing limited-time deals!
Image Source: Ford