A Recent Study Indicates Ford is the 4th Most Patriotic Brand in the U.S.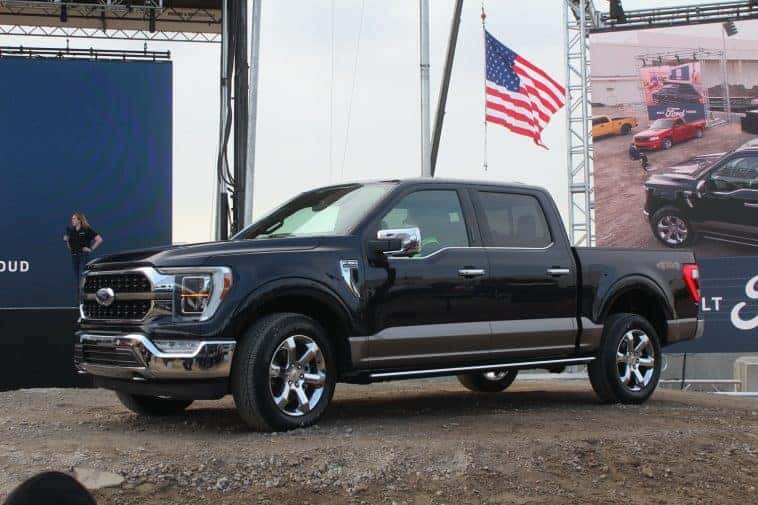 As one of the oldest American automakers, Ford always strives to provide the best cars to consumers with the latest technology and safety features. Ford also assembles more vehicles and employs more workers in the U.S. than any other automaker. Consumers also find Ford to be one of the most trusted companies in the U.S. because of its superb response to the coronavirus pandemic by utilizing its production ability to manufacture personal protective equipment — like masks, gloves, and gowns — and respirators.
Since the company's founding in 1903, Ford's mission consists of making people's lives better by making vehicles affordable to the public. Quality and affordability are two characteristics that make Ford a great American brand to buy from. Ford is on track for the 2021 calendar year to gain more customers and generate more revenue because of its new lineup of EV, SUV, and hybrid vehicles.
The 4th Most Patriotic Brand in the U.S.
According to a 2021 Brand Keys Survey, Ford is categorized as the fourth most patriotic brand in the U.S., while Jeep takes the title for the most patriotic brand for the 19th year in a row. It's also worth mentioning that Tesla was another automaker that made the list but came in 30th place. Other contenders include Walmart coming in second place, followed by Disney and Amazon. Ford moves up three spots this year, improving its position on the list, indicating that the company is striving to do better.
Brand Keys 2021 Study
Brand Keys is a New York-based brand engagement and customer loyalty research consultancy that helps Fortune 500 and Global 1000 clients and their brands develop highly successful and profitable loyalty, brand health, and emotional engagement strategies. The study considered 5,804 consumers from nine U.S. Census regions and answered a variety of questions on which of 1,172 brands they felt best represented patriotism. The pool of participating consumers consists of a balanced group in terms of gender and political affiliation.
Ford's Involvement in the Pandemic
According to Brand Keys, Ford's improvement this year is largely attributed to its pandemic response, which includes extensive PPE production. The COVID-19 pandemic shows just how responsive and adaptable a company can be. Automakers like Ford went out of their way to temporarily cease production of their vehicles to accommodate the vital production of equipment and gear for first responders.
Connect with us at Wayne Akers Ford for all the latest Ford news and updates on new vehicles. Looking to buy a new or pre-owned Ford vehicle? Submit our contact form today, and our friendly staff will help you find the perfect vehicle that suits your lifestyle and needs. We have flexible leasing and financing options along with unbeatable deals and discounts on our on-site inventory of capable trucks, mustangs, and SUVs.
Image Source: Ford