Ford Invests in New Security System to Prevent Auto Theft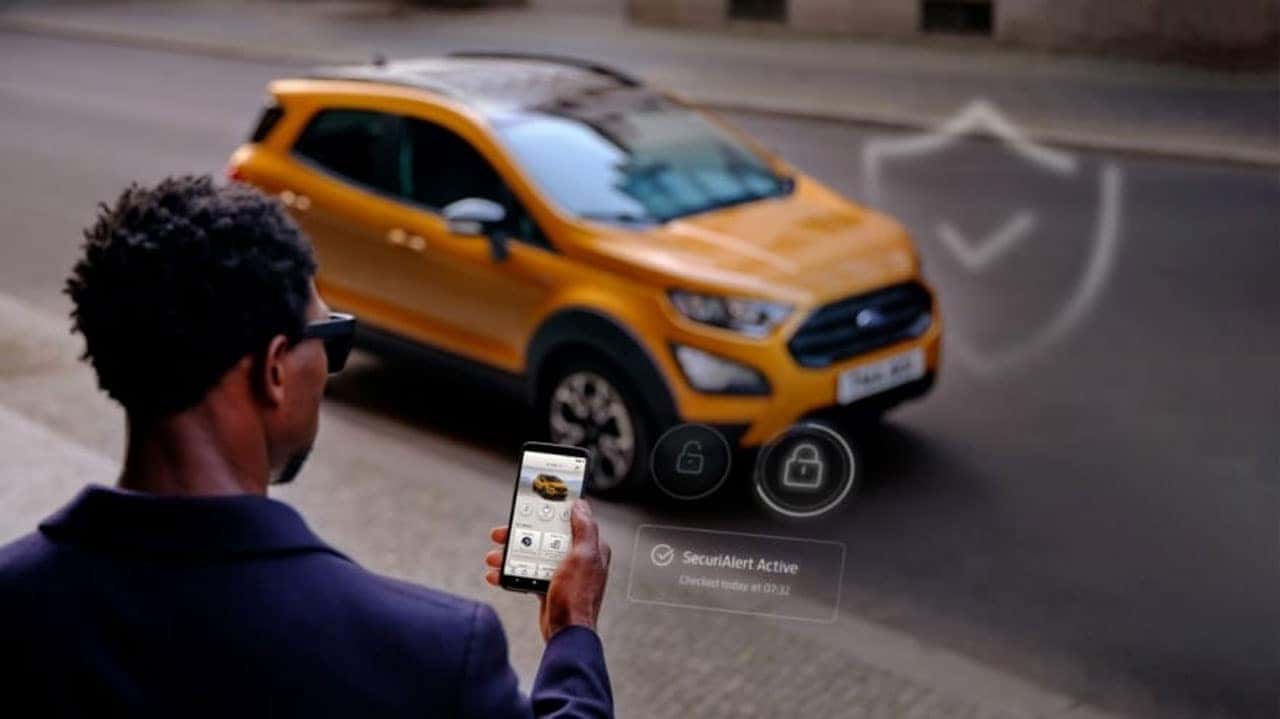 Many consumers today care about car security when purchasing a brand new vehicle because it's a big investment they are making. It's natural for owners to protect their cars from being stolen, vandalized, or tampered with. Ford of Europe says vehicle crime remains a major problem and is even increasing in some countries. In response to this dilemma, Ford is releasing a new mobile security system that enables owners to have better surveillance and awareness of what happens to their vehicles when they are not around.
The traditional car alarm deters theft to a certain extent, but people ignore alarms for the most part, and what if an owner is too far away to hear the alarm? Ford solves this problem by introducing its latest security system that notifies the owner when their vehicle is being tampered with from miles away.
New SecuriAlert™ System
Ford's new smartphone-connected security system is called SecuriAlert™. When activated, SecuriAlert™sends a notification to the vehicle owner's smartphone when suspicious activity is detected such as attempts to open the doors or gain access with a key. The service provides peace of mind to customers when their vehicles are out of sight or parked so far away that a traditional alarm cannot be heard.
After walking away from the vehicle, the owner activates the system via a toggle switch on the FordPass App. Once it activates, the system uses existing sensors to identify any attempt to access the vehicle. With an integrated onboard modem, the car immediately sends a push notification to the owner's smartphone.
Security Features
In-app information displays: last time vehicle was locked, when the alarm was triggered, the location of the vehicle, and the amount of fuel remaining in the vehicle. Any attempt to unlock a door using a key, SecuriAlert™ sends a notification. This feature is useful in identifying attempts to access a car using a cloned or stolen key.
Earning Peace of Mind
Automotive security systems give owners added peace of mind when they are not near their vehicles, but Ford takes it up a notch with its SecuriAlert™ system. When it's time to drive off, owners disarm the system and simply turn it back on when they park.
For the latest Ford updates and news, stay connected with us at Wayne Akers Ford. Visit us or give us a call and take a look at amazing deals and discounts on our wide selection of SUVs, Mustangs, and trucks! Also, fill out our contact form and our dealership can answer any questions you may have about leasing or financing a new or pre-owned vehicle.
Image Source: Ford