Ford Ranger to Relive Its American Heritage After Production Halted in 2012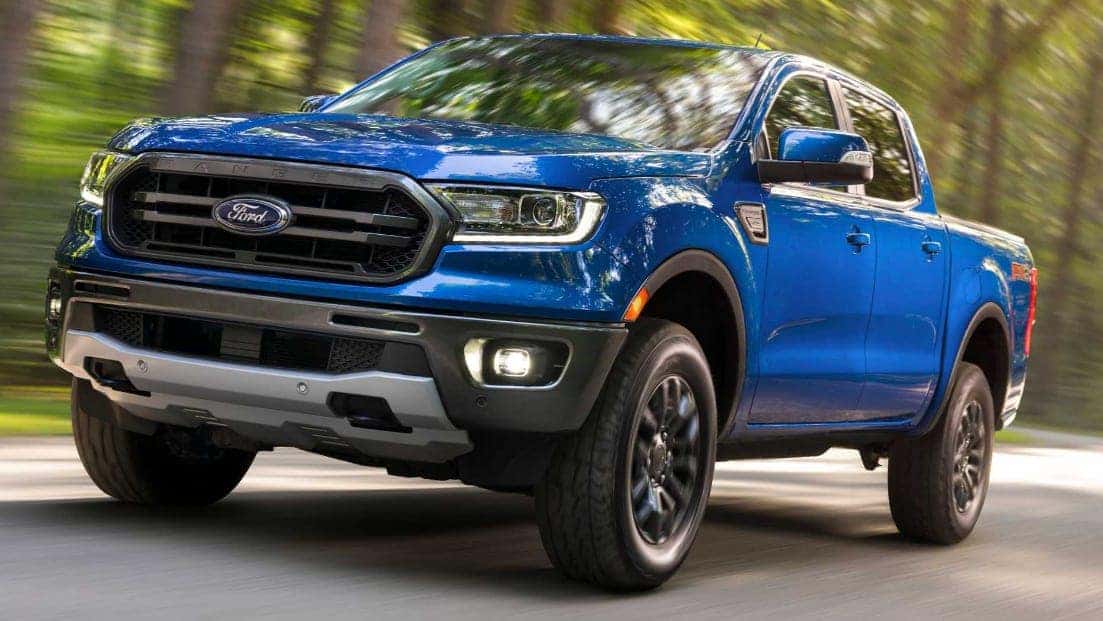 The first Ford Ranger rolled off the assembly line in 1982 at Ford's factory in Louisville, Kentucky, and had a successful production run of 30 years. But Ford decided to discontinue it in 2012 due to the increasing popularity of the F-150. To be precise, the 2011 model year was the final model for sales of the Ranger in the United States and Canada, following only a short run of 2012 models meant exclusively for fleet sales.
Very recently in 2019, Ford made the decision to bring back the Ranger and offer consumers an affordable pickup truck alternative in a lighter truck platform. Ford's reasoning for the revival of the Ranger was because the Ranger's bigger brother, the F-150, was proving to be too expensive to buy for some consumers. For many years, the F-150 has been Ford's flagship full-size pickup truck, but with the latest model currently for sale, the F-150 has grown to be too big and too hefty of a price tag at the higher trim levels. To remedy this, Ford made the decision to revive the Ranger and give it another chance to relive its American heritage.
An Overview of the Ford Ranger
The Ford Ranger is Ford's mid-size pickup truck offering for buyers that seek a lighter and more affordable alternative to the much heavier and expensive Ford trucks. Rangers are available in two body styles that include an extended cab (also known as SuperCab) and a crew cab body configuration (also known as SuperCrew). The SuperCrew option offers more room than the SuperCab with seating up to five passengers and comes equipped with four full-size doors, whereas the SuperCab only has seating up to four occupants and the door extra doors are significantly smaller. According to Ford, the company has produced a total of 7 million Rangers from 1982 to 2011, a very impressive production run for a mid-size pickup, and this time around, with the Ranger's updated design and technology features, Ford is confident the Ranger will sell more models than it has ever had in the past.
An Affordable Truck Option
Ford wanted to design a truck that will be affordable and versatile in off-road environments, and the Ford Ranger is the perfect vehicle. In its XL base trim form, the 2021 Ford Ranger has a retail price of $24,820 (plus destination fee), and the mid-trim XLT has a price tag of $28,870 (plus destination fee). Buyers who want a fully equipped Ranger can opt for the Lariat trim which starts at $34,105 (plus destination fee).
Performance and Specifications
The Ranger is currently offered in either two-wheel drive or four-wheel drive configurations with an optional FX4 package that is available on all trims. In terms of performance numbers, all Ranger trucks are powered by a turbocharged 2.3 L 4-cylinder engine capable of 270hp with 310 lb-ft of torque paired to a 10-speed automatic transmission. A four-cylinder engine means the Ranger will be the most economical vehicle in Ford's truck lineup that will give drivers the fuel range they need to drive long distances.
Towing Capacity and Off-Road Capability
There is an optional towing package that will enable the 2021 Ford Ranger to haul up to 7,500 lbs and when paired with the optional FX4 off-road package, the Ranger will be even more capable. The off-road package comes equipped with an upgraded suspension setup, bigger tires, and a locking rear differential for off-road environments. Ford has also included a Terrain Management System that increases engine responsiveness on multiple types of terrain. Drivers of the Ranger will have the option to select from four driving modes that include: Normal, Grass/Gravel/Snow, Mud/Ruts, and Sand.
For more information on the 2021 Ford Ranger, you can visit us at Wayne Akers Ford to schedule your test drive or take a tour of our current Ranger inventory. We have amazing deals with many more ways for you to save on your next lease or vehicle financing. By filling out our contact form we will answer any questions you may have about the Ford Ranger or other Ford truck that interests you. We look forward to your visit!
Image Source: Ford