Ford Wants to Recycle EV Batteries and Signs Contract with Redwood Materials Inc.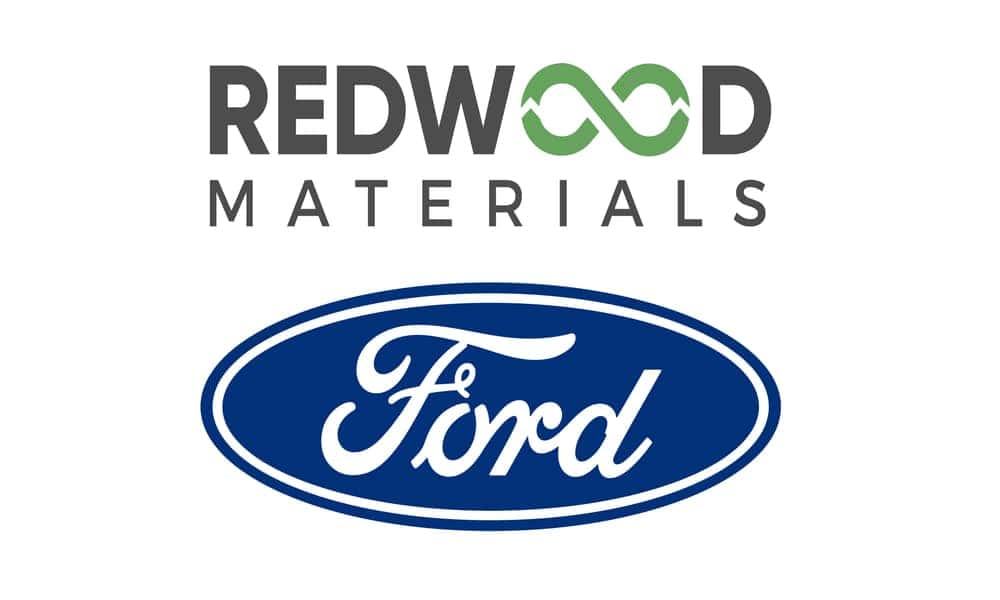 Ford announces its partnership with Redwood Materials Inc., which paves the way forward for the reusability of raw materials from EV batteries. To be specific, the agreement consists of recycling scrap material from the battery manufacturing process, which Redwood Materials Inc. will take care of. Ford's new partner is tasked with the recycling process and will establish a circular supply chain for the American automaker. According to Ford's Chief Operating Officer, Lisa Drake, this strategic partnership will help Ford reduce its reliance on importing materials from outside the country and reduce the mining of raw materials. Ford is confident that creating this domestic supply chain is a monumental step forward to making electric vehicles more affordable and accessible.
Focusing on EV Battery Life
According to LMC Automotive, an automotive forecasting company focusing on data analysis and market dynamics, recent automotive data shows that EV sales are going to increase in the U.S. in the next several years. From an estimated 350,000 vehicles in 2021 to more than a million annually by 2025. With this data, it's no surprise why automakers like Ford are placing importance on the recycling of EV batteries. 
Ford already has a battery manufacturing partner in South Korea that goes by the name SK Innovations and is working together to secure a steady supply of lithium, nickel, and copper that is crucial in the manufacturing of EV batteries. On the other hand, Redwood Materials Inc. will receive EV batteries recycled with the reusable portions of the battery/materials shipped back to Ford to be reused in future electric vehicles.
Building a Sustainable Recycle Process
With thousands of batteries already out on the road being used by electric vehicles, automakers like Ford are compelled to figure out how to efficiently and sustainably recycle those same number of batteries, if not more. The first step to a sustainable recycling process begins with Redwood Materials Inc., which recycles the scrap metal it receives from Ford. It's the very beginning of Ford's EV Battery Recycling Initiative. Only time will tell how it will play out. 
Ford Faces Logistics Challenges
One major challenge Ford will face soon is making sure there is always a continuous circulation of recyclable materials. The ultimate question here is, how is Ford going to track what happens to its EVs long after they are sold? In addition, the typical vehicle has two to three owners before it hits the end of its life. It could end up in the scrapyard after owners are done driving it. This is a dilemma Ford is anticipating and is very likely to come up with viable solutions to help solve it.  
Ford Invests $22 Billion for EV Development
The American automaker has a $22 billion commitment it plans on spending through 2025 for the development of electric vehicles and their batteries. Ford is also among several other companies that have invested in Redwood Materials Inc., which has amounted to more than $800 million over three rounds of funding. Want to learn more about the latest news from Ford? Never miss an update by staying connected with us at Wayne Akers Ford, your vehicle hub for everything Ford! Let us assist you in finding the perfect vehicle for you and your family. Visit us and take a tour of our on-site inventory of new and certified pre-owned Ford vehicles. Are you looking for something more specific? Try our fantastic selection of family SUVs and pickup trucks! Also, be sure to message us online if you have any questions via our contact form.
Image Source(s): Redwood, Ford