Illuminated Mustang Logo Will be Available on the Mach-E GT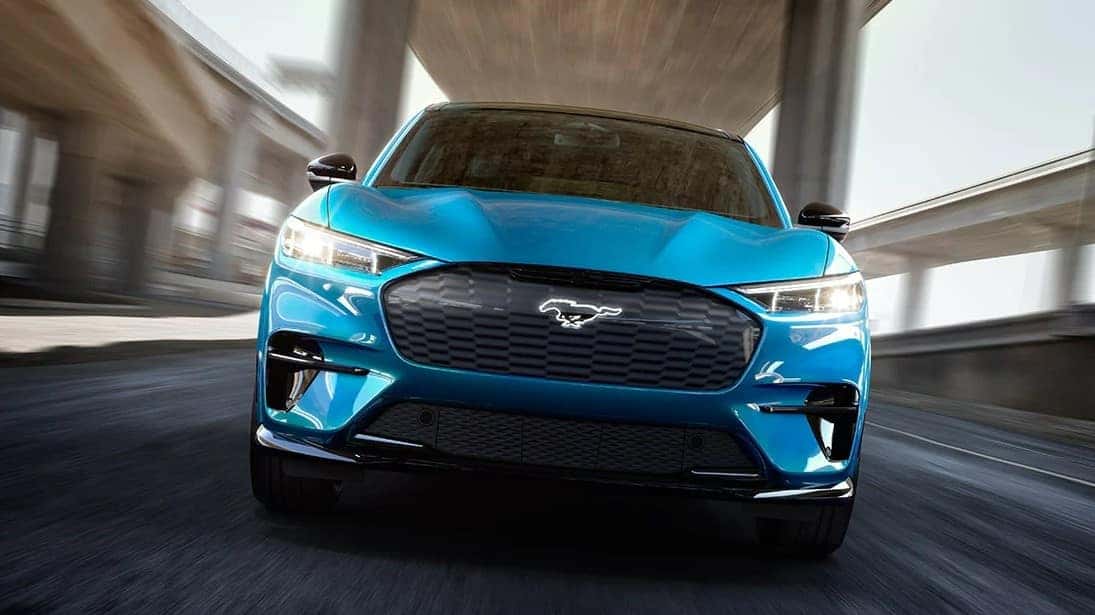 The Mustang Mach-E GT is set to release by the end of summer 2021 with a back-lit Mustang logo that will enhance the appearance of the front grille while driving at night. This will be exclusive to the GT trim only, with the rest of the lower trims receiving a standard emblem. Prospective buyers can now have a little bit more luxury and social status with a Mustang logo that lights up at night. Back-lit emblems are usually found in higher-end luxury vehicles as an option, but the Mach-E GT will receive the same luxury feature as standard from the factory.
Mach-E GT Specifications
According to Ford, the Mach-E GT will make 480hp and 600 lb-ft of torque that will enable it to accelerate from 0-60 in about 3.8 seconds. On the other hand, the GT Performance Edition will favor the same horsepower numbers but will accelerate in an estimated 3.5 seconds due to its more capable battery configuration and 634 lb-ft of torque. For consumers who want to have a top-tier electric Mustang Mach E, opting for the Performance Edition can be a great investment. What enables the Performance Edition to be slightly faster than the standard GT trim is that it draws more power from its battery, therefore it will favor performance at the expense of driving range.
Both GT and GT Performance Edition trims will be equipped with Ford's electronic all-wheel-drive system (EAWD) that will enable the Mach E to grip the road effectively and offer agile handling during turns. The wheel setup on the GT consists of 20-inch cast aluminum rims whereas the Performance Edition will feature 20-inch machine-finished black rims wrapped with 245/45R20 tires from Pirelli.
Interior Seats and Color Options
Buyers of the Mach-E GT will be rewarded with ActiveX seats wrapped in a Black Onyx color with various stitching and insert designs. The Performance Edition will feature the same seating configuration but with a Performance Gray color with unique stitching and reflective inserts.
Both Mach-E models will be available in the following color options:
Cyber Orange Metallic Tri-Coat, Dark Matter Gray Metallic, Rapid Red Metallic Tinted Clearcoat, Star White Metallic Tri-Coat, Grabber Blue Metallic, Shadow Black, Iconic Silver Metallic, and Space White Metallic.
Ordering Information
Prospective buyers can place a reservation on the Ford website and then proceed in selecting Wayne Akers Ford as their dealership for delivery and pickup. Customers who have already put in their reservations still have the opportunity to add the Performance Edition package at the time of ordering before reservations are finalized. For more information on ordering the Mustang Mach-E, stay in touch with us by visiting our dealership website. By also filling out our contact form, we can answer any questions regarding your order. We currently have amazing deals and discounts on our mustang inventory. We look forward to hearing from you!