Self-Sealing Tire Technology Undergo Changes for 2021 Ford Explorer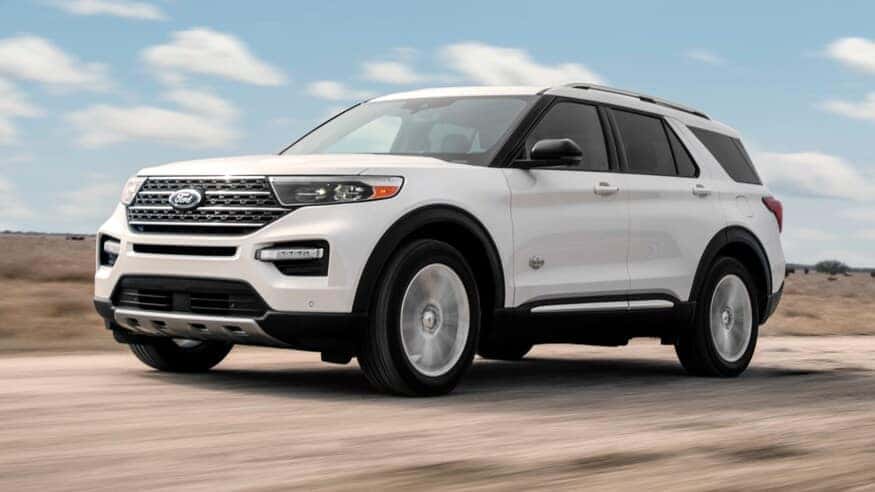 Ford launched the 2020 Ford Explorer with many new features, but the most prominent feature was the Michelin Self-Seal tires that came with each Ford Explorer. These tires were lined with a special sealant designed to fill tread punctures caused by nails and screws. The Michelin tires decreased the rate of air leaking out of the tire whenever a puncture did occur. But very recently, the 2021 Ford Explorer received a couple of changes in regard to its self-sealing tire technology that consumers need to know.
Tire Technology Changes for 2021
The Michelin Self-Seal tires are still going to be available for the Ford Explorer, but they will be offered very differently according to trim level. The self-seal tire technology will no longer be included as standard equipment on the Platinum trims, and the ST trim will no longer receive it as an option. As an alternative, Ford will be adding all-season tires instead to both trims that will still give consumers the benefits of versatile driving with capable tires. Drivers can find the Michelin Self-Seal tires to be available on the XLT trims as optional, but buyers need to opt for the Sport Appearance Package in order to get them. The Self-Seal Technology comes as an option for Limited trims and as standard equipment on the Limited Hybrid trims.
How Self-Sealing Tires Work
It's never recommended to continue driving for extended periods of time on a flat tire, especially if the destination is far away, that is why car manufacturers like Ford, in collaboration with tire makers like Michelin, have created self-sealing tires to make driving with a flat tire a lot easier and much safer. Self-sealing tires are designed in a way that allows the driver to continue driving after having sustained a puncture in the tire caused by debris on the road. These specialized tires have an extra lining on the inside that houses a sticky gel-like polymer sealant that, when punctured, seeps into the area where the puncture is located.
For the regular commuter or the occasional off-road driver, having a set of self-sealing tires equipped will come in handy. It's important to note that since these tires are designed to seal punctures immediately, a driver may never truly know when one of their tires has been punctured. Even with self-sealing tires, occasionally checking the tires of a vehicle before and after a commute is strongly recommended.
Purchasing a 2021 Ford Explorer
The Ford Explorer is a great American midsize SUV that's perfect for the whole family, the kids, the dogs, and all the equipment needed for adventure. According to the Official Ford Website, the Ford Explorer is categorized as an IIHS Top Safety Pick for the 2021 model year. Buyers can experience an extra layer of confidence knowing their Ford Explorer is considered to be a safe and reliable family SUV. With seating arrangement up to seven, there is ample interior space for passengers with optional captain's chairs. Capability and functionality are also what make the 2021 Ford Explorer a great choice for a family SUV, the Explorer has a Terrain Management System™ that houses seven different driving modes for any occasion and terrain type.
For more information on the 2021 Ford Explorer, contact us at Wayne Akers Ford. We have amazing deals and discounts on our Ford Explorer inventory you don't want to miss! By filling out our contact form, our dealership staff will also be able to answer any questions you may have on a particular Ford Explorer that interests you.
Image Source: Ford