The All-New 2021 Ford F-150 Police Responder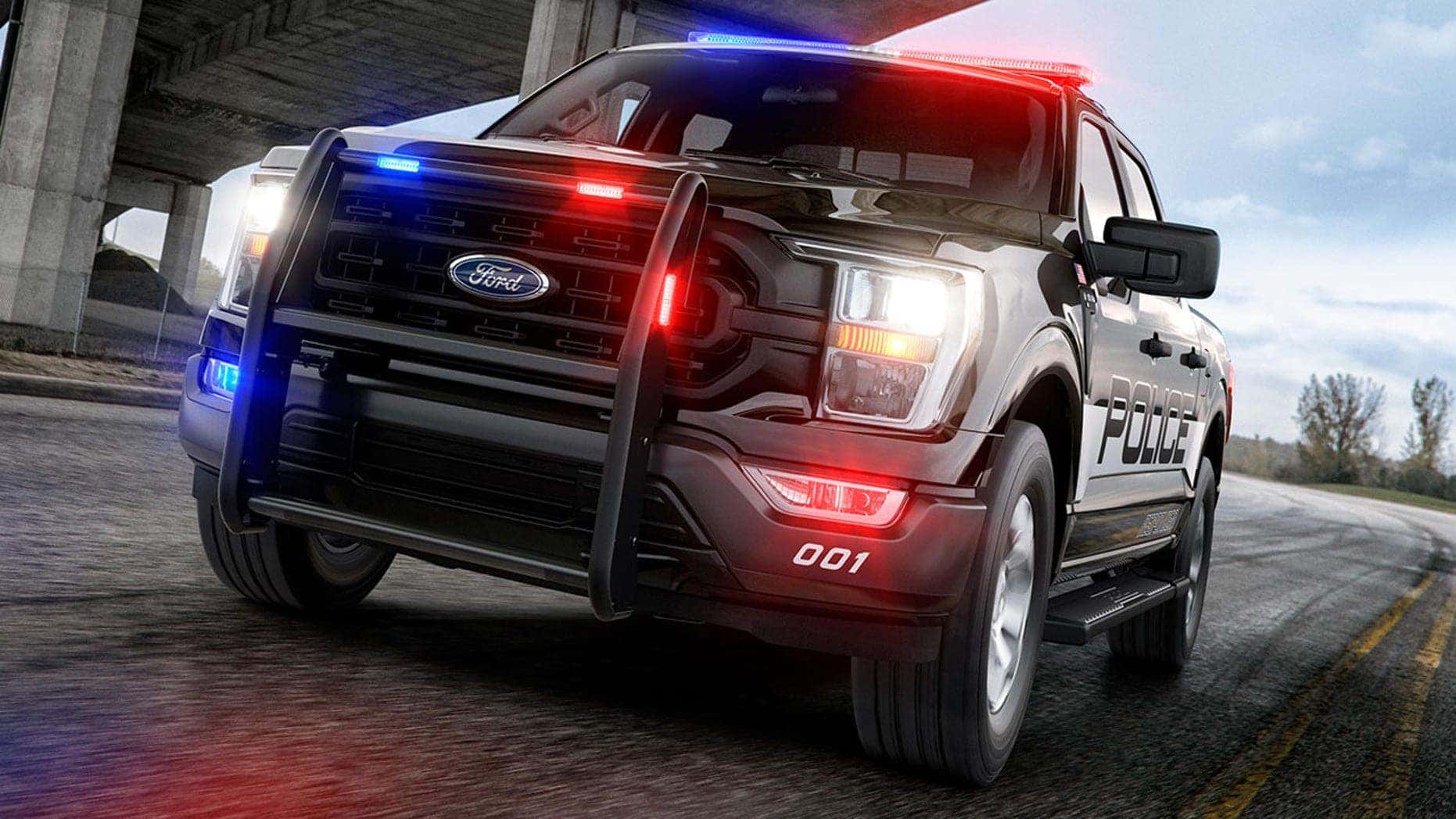 Ford's 2021 F-150 Police Responder is one vehicle that is getting a lot of attention among police departments nationwide. It's the only pursuit-rated pickup truck custom-built for law enforcement in America with faster speed records (of 0-60mph and 0-100mph) than any other police vehicle in Michigan State Police and Los Angeles County Sheriff Department tests. The F-150 Police Responder takes the top spot in key acceleration categories, an admirable achievement for a police vehicle. The police-grade F-150 comes with a sizable front-grille Ram bar, more than eight police light modules, and a 5.5ft bed length.
Acceleration and Powertrain
Powering the F-150 Police Responder is a turbocharged V6 engine capable of accelerating to 60mph in 5.4 seconds and 100mph in 13.1 seconds. The maximum top speed of the Ford police pickup truck is 120mph which is plenty of speed for catching individuals on high-speed chases. Acceleration tests show significant improvements over the 2020 model, with the new 2021 version overtaking a V8 RWD Dodge Charger's 0-60 acceleration time of 5.91 seconds. As a vehicle supplier to many police departments throughout the country, Ford always delivers high-quality and long-lasting sedan and SUV interceptor vehicles to get the job done right.
Horsepower and Torque
For the 2021 model year, the F-150 Police Responder receives an increase in power from 375hp and 470 lb-ft (for the 2020 model) to 400hp and 500 lb-ft of torque. With an improved all-wheel-drive system, the truck cuts 5.8 seconds off of a previous road course lap time of 1.48.8 that puts in it equal standing with the Explorer-based Ford Interceptor Utility SUV.
F-150 Lightning Police Truck a Possibility
There is no news yet indicating that the 2022 Ford F-150 Lightning will be a police responder vehicle, but it is possible. Ford's new all-electric pickup truck is faster than its gasoline counterpart, with a 0 to 60mph acceleration time of 4.5 seconds. Ford currently offers an Explorer-based Interceptor Utility SUV in hybrid form. Still, many police departments around the country see the benefits of going green so long as they put criminals behind bars and chase them down when on the run.
Interested in Buying a Ford F-150?
Visit us or give us a call at Wayne Akers Ford and let us know how we can help you secure a brand new 2021 Ford F-150. With a reputation for being the best-selling truck in America, the F-150 brings world-class features such as best-in-class towing, a variety of V8 engine options, and 4×4 capability. Whether you need a truck for personal use or work, our friendly staff is ready to answer any questions you may have. Need to discuss leasing or financing options? Please fill out our contact form to get a head start on the process.
Image Source: Ford