The Benefits of Ford's Co-Pilot360 Driver Assist Technology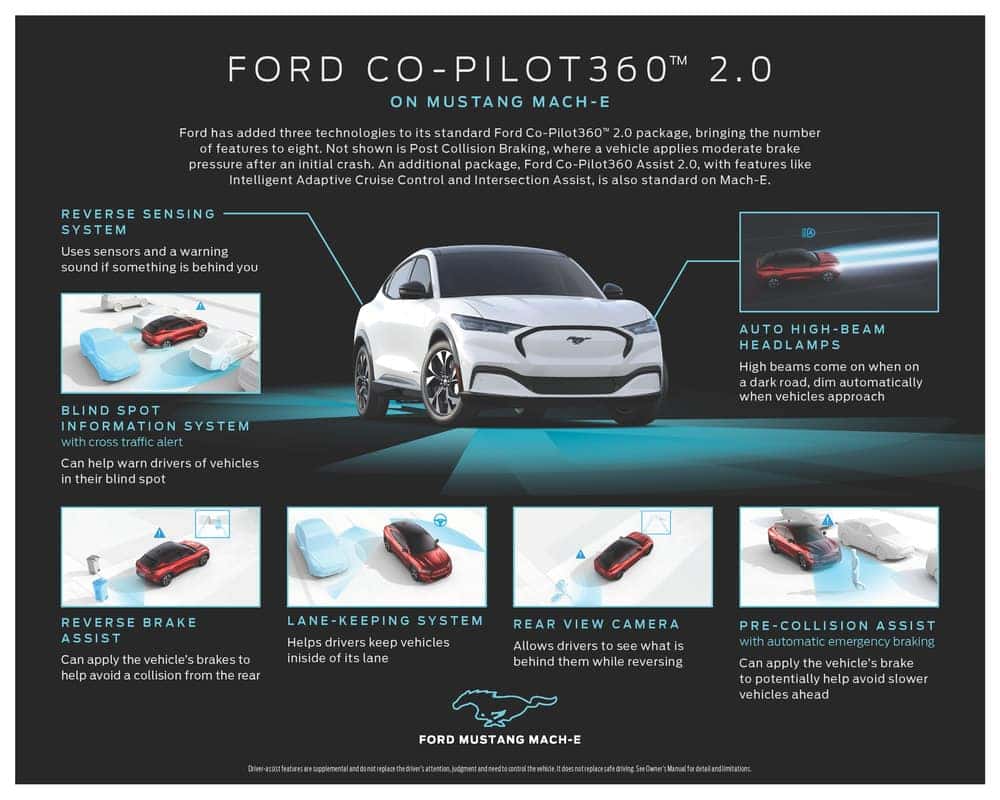 Ford calls its suite of driver assistance features "Co-Pilot360" and is available on most new Ford vehicles. The technology varies a little bit by model. Still, the majority of the features remain the same such as forward collision warning, automatic emergency braking, pedestrian detection, and blind-spot warning with rear cross-traffic alert. There are also a couple of convenience features that include lane keep assist, automatic high-beam headlights, and a backup camera. 
Since its first unveiling back in 2019 with the Ford Edge SUV, the Co-Pilot360 technology has been keeping drivers safer while out on the road. With family-oriented consumers looking for the latest safety and technology features in new vehicles, Ford knows that its Co-Pilot 360 is an excellent value for buyers looking to keep their families safe while driving.  
Ford's
Blue Cruise
The latest addition to Ford's Co-Pilot360 technology is BlueCruise, a patented highway driving system that provides hands-free driving capability for the driver. It is currently available on the newest F-150s and the Mustang Mach-E. BlueCruise works with Ford's adaptive cruise control, which has lane centering and speed sign recognition for specific highways in the U.S. and Canada that fall into "hand-free zones." An infrared camera monitors the driver's eyes and head position to ensure the driver is paying attention to the road. If the driver isn't paying attention, visual warnings pop up on the vehicle's dashboard. 
Hardware and Pricing
Ford's Co-Pilot Active 2.0 Prep Package is standard on the F-150 Limited and the Mustang Mach-E's California Route 1, Premium, and First Edition models and comes optional on others. Purchasing the Co-Pilot technology as a separate option ranges from $1,595 to $3,200 depending on the vehicle model and available features.
Services and Over-the-Air Updates
Operating the system requires dedicated software that costs an additional $600 for three years of service. Ford also plans on incorporating an over-the-air update by the end of Fall 2021 to make the technology more streamlined and more integrated. With Ford's BlueCruise Technology in its portfolio, the company takes the competition to Tesla to challenge its position as the leader in the electric vehicle segment. Ford also intends to expand the BlueCruise Technology to other vehicles, but the company has no further announcements.
Please stay connected with us at Wayne Akers Ford and stay updated on all the latest news. Interested in purchasing a new Mustang Mach-E or F-150? Call us or submit our contact form, and our professional staff will get in touch with you and start the process of getting you behind the vehicle of your choice. We also have a great selection of SUVs,  Mustangs, and trucks. 
Image Source: Ford