The Ford Maverick is the Most Affordable Compact Hybrid Pickup Truck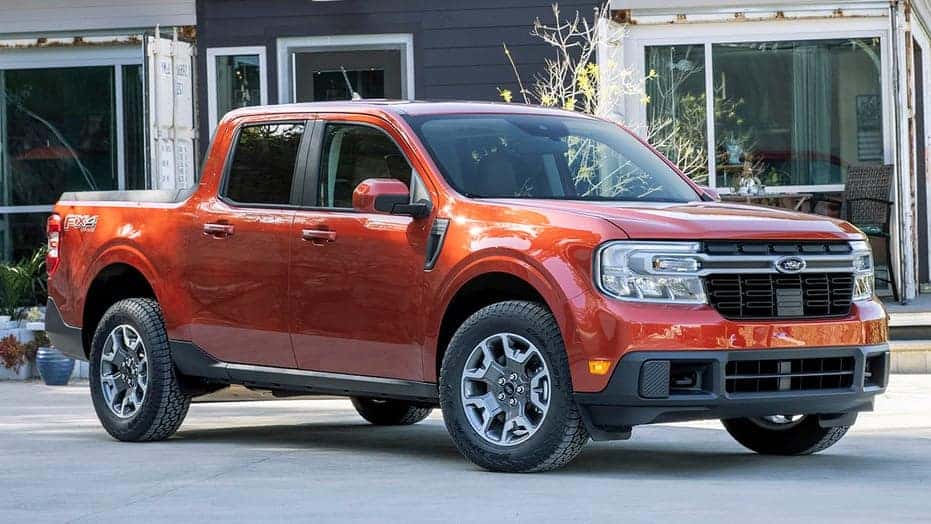 The all-new 2022 Ford Maverick joins Ford's roster as the first-ever compact hybrid pickup truck seeking to capture the attention of budget-oriented buyers. Even in the midst of the very competitive full-size pickup truck segment, Ford believes that a smaller pickup truck is a great alternative that can sell at scale. The Maverick is the smallest compared to the rest of Ford's truck lineup that is right under the midsize Ranger. Even though the Maverick's size classifies it as a compact pickup truck, it still boasts plenty of capability and towing power.
Instead of sharing parts and mechanical components with the Ranger, the Maverick rides on the same chassis as the Bronco Sport. In addition, all models have the same four-door crew cab body style with a 4.5ft bed. Best of all, the Maverick is a hybrid vehicle that runs on partial electric power that increases its driving range, making it ideal for long-range trips.
Powertrain and MPG
The Maverick's hybrid powertrain is good for 40 mpg, which is impressive for a pickup truck, unlike other trucks that use an excessive amount of gasoline. With a unique blend of versatility, fuel efficiency, and competitive base pricing, the Maverick offers incredible value. Being able to tow up to 4,000lbs makes this little truck compete above its class since a base Ford Ranger can haul up to 3,500 lbs (that's 500 lbs more).
Its powertrain consists of a hybrid setup containing a 2.5 L 4-cylinder hybrid engine with an electric motor (rated at 191hp), a continuously variable automatic transmission, and a front-wheel-drive configuration. Ford also offers an all-wheel-drive setup but only with the optional non-hybrid turbocharged 2.0 L 4-cylinder Ecoboost engine (rated at 250hp).
Maverick Trim Levels
With a total of four trim levels to choose from that include the XL, XLT, Lariat, and First Edition, prospective buyers have ample opportunity to choose the trim that best fits their needs and style. The Maverick's compact design appeals more to small-car buyers and consumers who have never owned a truck before. With a low ride height, getting in and out of the small truck is easy and hassle-free. Its generously sized windows provide unobstructed outward visibility for good viewing angles in all directions.
Compact Truck Design
The Maverick has a sturdy, squared-off body and a prominent front grille. In addition, the front fascia features standard LED headlights with an automatic high beam function giving drivers a super clear view of the road ahead of them during nighttime driving. Being a small pickup truck means getting in and out of tight spaces is more accessible than the larger trucks that often have trouble maneuvering in parking lots and narrow areas.
Ford is planning on selling the Maverick for a starting base price of $19,995 (plus destination fee), a price point that has never been offered for a truck before. But Ford is known for breaking the mold, being innovative, and staying competitive. Ford also indicates that the Maverick is preparing to go on sale in Fall 2021. Connect with us at Wayne Akers Ford and start your reservation today to secure a brand new 2022 Ford Maverick pickup truck and by selecting us as your home dealership for delivery. Visit us or give us a call for any questions you have about the ordering process or any other Ford vehicle that interests you. Also, please fill out our contact form to learn about our unbeatable deals and discounts on our latest inventory of capable trucks.
Image Source: Ford